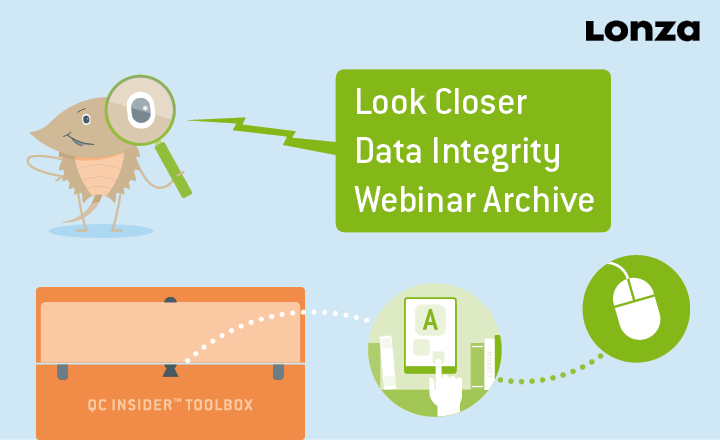 Look Closer! Data Integrity Webinar Archive
QC professionals know that data integrity and its practical maintenance are crucial for the quality of products and safety of patients. But how does it apply to endotoxin testing?
Our webinar archive, "The Importance of Data Integrity for Endotoxin Testing" is available for viewing in our QC Insider™ Toolbox. Our support tool provides:
-  A comprehensive overview of data integrity and recent guidance from the FDA -  How to help reduce risk in your QC process workflow
Become a QC Insider™ Expert today and learn more about data integrity and why it matters.