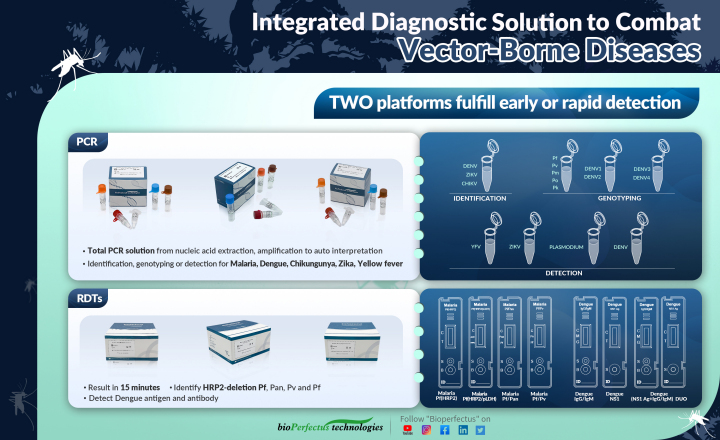 Integrated Diagnostic Solution to Combat Vector-Borne Diseases
Vector-borne diseases continue to contribute significantly to the global burden of disease and cause epidemics that disrupt health security and cause broader socioeconomic impacts worldwide.
Bioperfectus provides a whole diagnostic solution with two platforms for vector-borne diseases, including the PCR platform and RDTs platform, which will meet the laboratory demands of early detection and rapid detection.
To learn more, please visit www.bioperfectus.com.