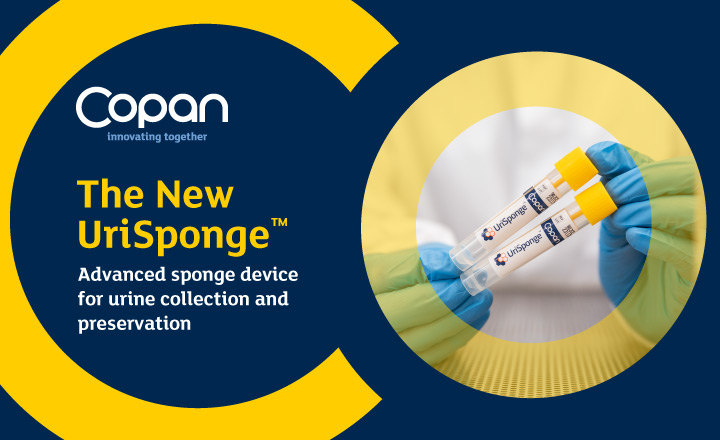 Copan UriSponge™: Advanced Device for Urine Collection and Preservation
UriSponge™ is Copan's device for urine collection and preservation, featuring a sponge that rapidly absorbs the correct amount of urine and streamlines sample processing, whether manual or automated.
Safe - UriSponge™'s preservative formula is free of boric acid for increased sustainability and trouble-free shipment.
Performing - Urine collected in UriSponge™ can be stored at RT for up to 48 hours, controlling the risk of overgrowth or overkill.
Compliant - All this is in compliance with CLSI M40-A2 and IVDR standards.*
*UriSponge is currently available for CE and IVD-subjected countries.