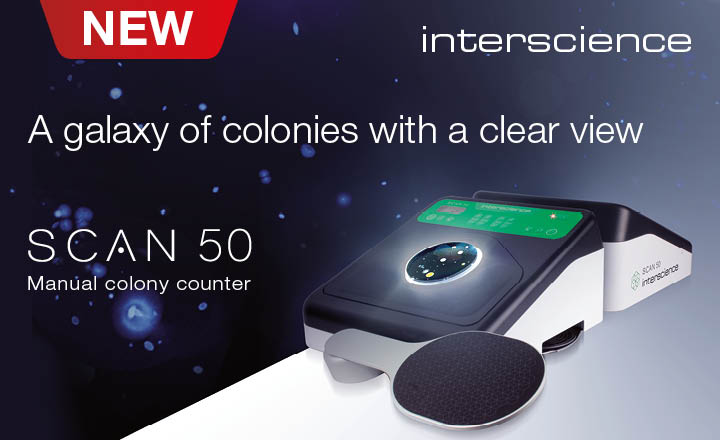 A Galaxy of Colonies with a Clear View
Scan 50 pro is a new generation colony counter, offering contrasted colony lighting while protecting the user's eyes. It improves the ergonomics of colony counting and prevents MusculoSkeletal disorders (MSD). Traceability is ensured by USB port.
Scan 50 pro is a manual colony counter that is suitable for all types of media: Petri dishes (from Ø 55 to 90 mm), Petrifilm™, MC‑Media Pads™, easyPlate™, filtration membranes...Counting is done by a simple touch pressure and is then recorded. You can count from 0 to 1999 CFU.