Annual Irish Conference – Hot Topics in Pharmaceutical Microbiology – Dublin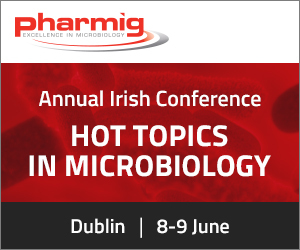 : 8 Jun 2022 - 9 Jun 2022
: Dublin, Ireland
Sector : Pharmaceutical
Type : Conference - In person, Conference - Virtual
Pharmig's 15th Annual Irish Conference will take place at the Portmarnock Hotel and includes a second day on Cleaning & Disinfection. Both days will be run as a face-to-face and also as a live streamed event.
Day 1 topics will include
Objectionable organisms within and beyond regulations
Regulatory Updates
Microbiological recalls
Recent developments with the growth promotion test and environmental monitoring
Microbial investigations
EU GMP Annex 1 – Changes and interpretations of Quality Risk Management (QRM) & Contamination Control Strategy (CCS)
Transformational technologies: Artificial intelligence for quality control in practice
Why hygienic design principles work to control biofilm
Day 2 will focus on Cleaning & Disinfection: A roadmap to compliance and how to make sense of it all. In person attendees will receive a copy of Pharmig's updated Guide: "Cleaning and disinfection of pharmaceutical facilities - a road map to regulatory compliance".
Click here to download the full agenda and to register.