5th Annual QC Micro Summit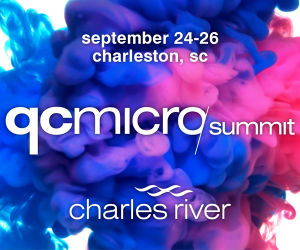 : 24 Sep 2019 - 26 Sep 2019
: Charleston, United States
Sector: Pharmaceutical
Type: Conference
Charles River have revamped their QC Micro Summit to expand on their thought leader speaker lineup and scientific program allowing you to keep pace with new industry trends, technologies, and methods.
Learn from the premiere leaders in QC Micro, collaborate with peers, and bring back new insights to your organization.
This year's event focuses on how to address ongoing industry needs like process control, investigation strategies, and improving lab efficiency. 
Details

Venue
Charleston
SC
United States