HardyDisks™ AST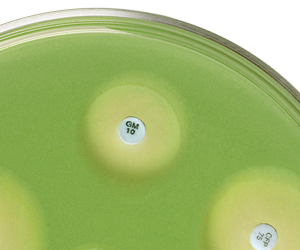 Principle: For antimicrobial susceptibility testing
Automation: NO
Approvals: Company is licensed by the FDA and its quality management system is ISO 13485 certified.
Suitability: Rapid tests, reagents, supplies
Capital equipment required: NO
Description:
HardyDisk™ AST's are impregnated paper disks used for Antimicrobial Susceptibility Testing (AST); also known as disk diffusion or Kirby-Bauer testing.
Key Points:
Each cartridge contains 50 disks that are spring-loaded for smooth and reliable dispensing. The HardyDisk™ AST cartridges are designed to be fully compatible with the BBL single or multiple disk dispensers as listed below. The last disk in the cartridge is marked to alert you for refills.
Click here for more information
Please note : Any products described on this page are for Research Use Only and not intended for clinical diagnostic procedures unless otherwise stated.