HardyCHROM™ Group A Strep Agar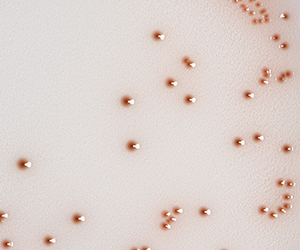 Principle: For the isolation of Group A Streptococcus
Automation: NO
Approvals: Company is licensed by the FDA and its quality management system is ISO 13485 certified.
Suitability: Microbiology, agar, chromogenic media
Capital equipment required: NO
Description:
HardyCHROM™ Group A Strep agar is a chromogenic medium for the selective cultivation and differential isolation of Group A Streptococcus (S. pyogenes) from specimens based on colony color.
Key Points:
Easy colony detection

Red colonies are easy to detect.

Colonies stand out

Red colonies on a white background makes detection easy.

Highly selective

Selects for Strep Group A. (Streptococcus pyogenes)
Click here for more information
Please note : Any products described on this page are for Research Use Only and not intended for clinical diagnostic procedures unless otherwise stated.