COVID-19 Coronavirus and Influenza A/B Virus Real Time PCR Kit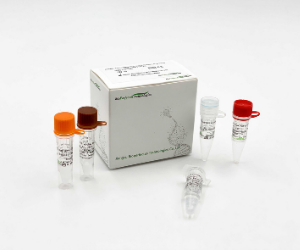 COVID-19 Coronavirus and Influenza A/B Virus Real Time PCR Kit
Principle: Fluorescence real-time quantitative PCR
Automation: Yes
Approvals: CE-IVD
Suitability: Bioperfectus Technologies Influenza A And B Viruses Real Time PCR Kit is an in vitro diagnostic test, based on real-time PCR technology, for the detection of Influenza A and B Viruses RNA.
Capital equipment required: Real-time PCR thermal cycler: Applied Biosystems 7500, QuantStudio™ 5, Roche LightCycler®480, Bio-Rad CFX96™, Shanghai Hongshi SLAN-96P/S, Suzhou Molarry MA-6000
Description:
COVID-19 Coronavirus and Influenza A/B virus Real-Time PCR Kit are an In Vitro Diagnostic (IVD) reagent relying on fluorescent PCR technology for the qualitatively detection and differentiation of RNA from SARS-CoV-2, influenza A virus, and/or influenza B virus from upper and lower respiratory tract samples. Upper and lower respiratory tract samples include throat swab and sputum.
Key Points:
Target region: Influenza A and Influenza B specific RNA
Clinical Sensitivity: 96.1% (Flu A) 97.5% (Flu B)
Clinical Specificity: 98.7% (Flu A) 98.2% (Flu B)
Limit of detection: 2.0 TCID50/mL
Sample input volume: 5μL
Sample type: RNA in clinical specimens, including throat swab, nasal and pharyngeal secretions and cell culture supernatant
Please note : Any products described on this page are for Research Use Only and not intended for clinical diagnostic procedures unless otherwise stated.