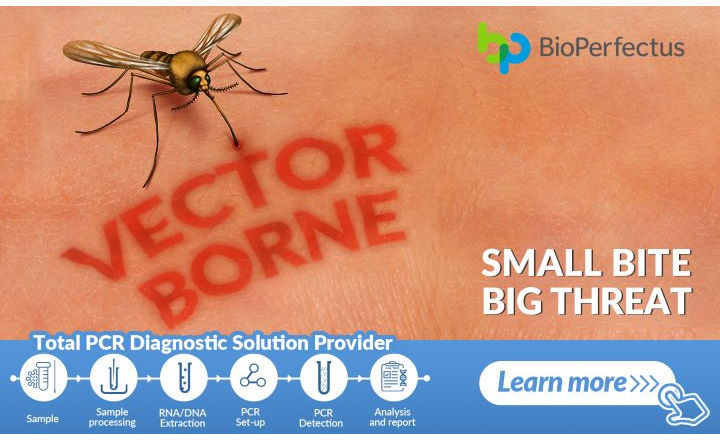 BioPerfectus Launches New PCR Kits for Vector-Borne Infections
Almost everyone has experienced a bite. Vector-Borne diseases are transmitted to animals and human hosts through bites, mainly from mosquitos, ticks, mites, lice, or fleas.
Past outbreaks indicate that preparedness is the key to infectious diseases. The capacity to recover, prepare for, and respond to outbreaks is very important.
Vector-Borne Diseases are widely spread. Now BioPerfectus is proud to introduce eight more new members for Vector-Borne Diseases Total PCR Solution, providing our partners with verified products and rapid response to a global health emergency.