14th February 2008 Content supplied by:
WASP - a New Revolutionary System for Automatic Planting and Streaking of Microbiology Samples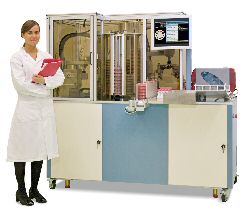 At the Fisher HealthCare National Business Conference in Miami, Florida this week Copan Diagnostics Inc. announced the worldwide launch of WASP, the new Walk-Away Specimen Processor for clinical microbiology.
This is the first instrument of its kind that allows the automatic planting and streaking of swabs, urines and fecal samples using a single platform.
The parent company in Italy, Copan Italia, has invested Euros 2.0 million (approximately US$2.9 million) in the WASP instrument development which will revolutionize the way clinical microbiology specimens are processed in future.
This system is a real breakthrough as it has the flexibility to manage any kind of sample container. WASP has tremendous volume capacity, at least 180 urines, throat swabs or nasal swabs can be processed per hour and also has the flexibility to manage complex plate media sets used for wound swabs, vaginal swabs or fecal samples utilizing its unique nine silo carousel.
Using two SCARA robots WASP eliminates the tedious and laborious job of opening, sampling, streaking and closing specimens multiple times per day. It eliminates fatigue and repetitive stress injuries for the technologist.
The machine can free laboratory staff to do more valuable tasks and is a much needed solution at a time of diminishing human resources. The instrument can run 24/7 providing standardized and reliable specimen seeding. After all specimens are planted WASP can switch to streak-only mode to process Todd Hewitt, TSB Salt and Selenite Broth sub cultures for Group B Strep, MRSA and Salmonella respectively.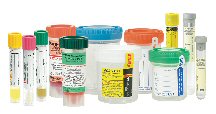 WASP emulates exactly what the technologist normally does; it automatically opens the specimen container, dips in a loop, and plants the sample onto a plate then streaks the plate using traditional quadrant streaking techniques. The machine will return to the container any number of times for additional sample if more plates need to be seeded or it will automatically close the specimen container and move to the next specimen.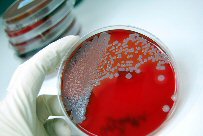 Laboratories can choose from a library of pre-programmed streak patterns or design and save their own. Unlike spiral plating devices with the WASP there is no necessity to retrain staff to read plate cultures as the instrument uses text book style streaking patterns. WASP produces beautiful growth separation and colonial isolation every time.
The operating cost for the instrument is extremely low as the only consumables the machine uses is standard wire loops. WASP is a true walk-away system; simply load the carousel with culture plates, load specimens and select the seeding protocol. The technologist only returns when it is necessary to collect the finished streaked plates or to load up with more specimens.
Maintenance and service assistance is simplified by the inclusion of a Webcam and VOIP which allows direct connection with a service engineer.
Urine and Fecal samples transported in Cary-Blair medium such as Meridian Para-Pak or Fisher Protocol tubes are already in liquid format and are available for processing in the laboratory using liquid handling systems, the difficult challenge is how to move swab samples into liquid. Until now in order to process swab samples the technologists had to manually roll the swab across the surface of one or more plates then streak using a sterile loop. This is a very laborious and tedious job and impossible to automate however, with the recent invention of ESwab with it's patented Flocked Swab means that swab samples are totally and spontaneously eluted into the accompanying Liquid Amies transport medium.
The WASP instrument is unique in that it now provides a single universal instrument platform for the rapid processing of liquid phase microbiology samples, you are no longer restricted by specimen container style or specimen type, ESwab combined with urines and fecal samples means the vast majority of bacteriology specimens can now be planted and streaked automatically.
The WASP instrument will be showcased at the upcoming ECCMID meeting in Barcelona, Spain and at the ASM General Meeting in Boston, Massachusetts, USA.
A complete video presentation of WASP is available to view and download by going to this link: www.copanusa.com/products/wasp/
Please note : Any products described on this page are for Research Use Only and not intended for clinical diagnostic procedures unless otherwise stated.
Tags:
Date Published: 14th February 2008