10th January 2017 Content supplied by: Copan Diagnostics, Inc.
Video Highlights COPAN's Swab Rinse Kit for Environmental Sampling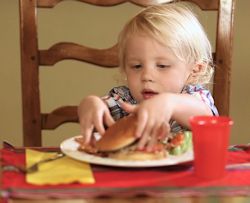 Alfalfa, cattle, leafy greens and rosy cheeked children share space in COPAN Diagnostic's new environmental sampling film, which emphasizes the food industry's shift from response to prevention.
The video highlights how COPAN's Swab Rinse Kit (SRK™) is an efficient, convenient product that simplifies the surface sampling process in the wake of the new FDA Food Safety Modernization Act (FSMA). In addition, COPAN is expanding the U.S. production of the SRK line at our Murrieta, California facility.
"COPAN's Swab Rinse Kit is a unique and convenient product that simplifies the environmental sampling process," said Norman Sharples, COPAN Diagnostics' CEO. Pre-moistening a swab with a solution and then rinsing it after the sample is collected, is the standard operating procedure in this industry.
"COPAN has designed a stellar product that eliminates the often messy and inconvenient aspects of the sample collection process. Pre-moistened swabs improve the uptake of the sample and the saline solution neutralizes antimicrobial agents, painting a clear picture of any bacteria present on the surface, and hopefully preventing dangerous pathogens from entering our food supply."
"We are excited about our new video, which was shot on location in the Imperial Valley, a small farming community on the Mexican border of California. The film captures the essence of our food's journey from farm to fork," added Sharples.
In order to highlight the new FDA regulations, referred to as farm-to- fork, the film begins on an alfalfa farm. That alfalfa is then cut, laid out to dry and collected into bales that will serve as food for livestock. The next frame is shot on a cattle farm, showing the cows as they munch on troughs of feed.
Workers then come into focus while they harvest and package heads of cabbage. The film also details the proper collection procedure using COPAN's SRK products and sampling templates.
Bacteria such as E. coli, Salmonella, Norovirus and Listeria, are serious health hazards that can cause foodborne illnesses and even death. About 48 million, or 1 in 6 Americans, get sick annually from foodborne illnesses, according to the Centers for Disease Control and Prevention. Children, the elderly and those with compromised immune systems are especially at risk from these diseases.
When examining surfaces for the presence of these bacteria, swabbing is the most commonly used method. COPAN's SRK simplifies the process with a pre-moistened swab, packaged in an easily transported plastic tube with a capture cap. Regular sampling of surfaces, food and equipment is necessary in order to prevent or identify contamination.
Tags:
Date Published: 10th January 2017
Source article link: View
Related news