7th March 2017 Content supplied by: APHA Scientific
VETQAS Launch New Anthrax Training Aids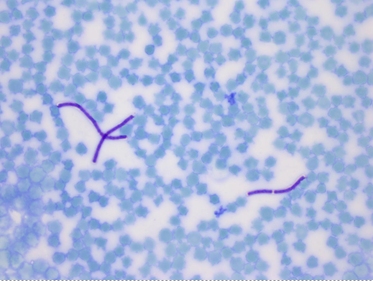 The chances are that many veterinary laboratories will not have encountered Anthrax very frequently, if at all. So it can be hard to train the team to identify Anthrax safely and effectively. The Vetqas® proficiency testing scheme for veterinary laboratories now has available a number of stained and mounted blood smears showing Bacillus anthracis. These slides are ideal to use as training aids for your laboratory's microscopic analysis.
The slides have been produced in a high containment laboratory and subjected to a rigorous and validated procedure. This ensures the Anthrax organisms and spores are inactivated enabling them suitable for use in a low containment environment.  Please note - compliance with local rules and laws is the responsibility of the end user.
According to Paula Johnson, Head of VETQAS Proficiency Testing Unit "Slides showing positive material can be a valuable training aid in addition to a Proficiency Testing scheme. Regular participation in PT helps laboratories recognise an organism that is infrequently encountered."
VETQAS proficiency testing VETQAS is the Animal and Plant Health Agency's (APHA) independent, accredited Quality Assurance unit and the international market leader in Proficiency Testing (PT) for veterinary laboratories. It is a UKAS accredited proficiency testing provider.
Vetqas PT schemes are principally directed towards farm animal and equine species but there are schemes to meet the needs of laboratories specialising in companion animals and fish diseases.
Tags:
Date Published: 7th March 2017
Source article link: View
Related news