18th December 2015 Content supplied by: Charles River Laboratories
Take Control of Your Endotoxin Testing with the New Endosafe® nexgen-PTS™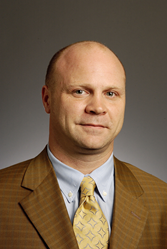 The newly re-branded Charles River Microbial Solutions will be retaining their three existing brands: Endosafe®, rapid endotoxin detection systems, FDA-Licensed LAL reagents and cartridges; Celsis® leading provider of rapid microbial detection systems; and Accugenix®, for microbial identification and strain typing. According to Foster Jordan Corporate Sr. Vice-President at Charles River, the combination of these offerings from one provider will prove a powerful tool for microbiology QC testing in the regulated and non-regulated pharmaceutical/biotech sector.
In October, the company launched its Endosafe® nexgen-PTS™ system which automates many of the compliance requirements associated with endotoxin testing. Similar to the original market leading PTS™ launched in 2006, the nexgen-PTS™ allows fast in-process, small volume testing using a hand held instrument.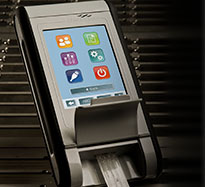 Where the nexgen-PTS™ is a game changer, however, is with the backend data handling, calibration and monitoring of the instrument. The nexgen-PTS™ can handle complete configuration of the system remotely and export data directly into a LIMS system. Testing for endotoxin will become faster and easier to manage than with the previous instrument.
As Jordan explains "With this new technology, you can test one type of sample in a remote location in your manufacturing facility, then automatically export the data to a LIMS folder where Quality Control and Quality Assurance can access." Thus, management can log in and see what is being tested and by which user, at any time from any location. This can reduce error in the analysis and results.
Regarding the management of multiple machines, nexgen-PTS™ will also prove to be a valuable tool. "It helps the company a lot because some of our customers may have 25 or 30 Endosafe instruments running in their facility," Jordan said. "And since they're not connected, they have to manually keep track of them – calibration service, error messages, etc. Once they move to the new nexgen-PTS™ with our software, we'll be able to electronically help them manage all this."
The instrument can also direct a user in what to do if there is a test fail result, again helping management track exactly what is happening real-time and ensuring correct procedures are followed at all times. Here, Jordan quotes an example of a 483 on a test that was being done in production, and there was a failure to do a laboratory investigation before retest. "The nexgen-PTS™ allows us to push out instructions to each individual unit regarding how to handle each type of failure, whether it be an invalid failure or a true failure."
The new nexgen-PTS™ then is set to become the smarter way to do endotoxin testing.
Watch the Endosafe® nexgen-PTS™ video here 
Download the Endosafe® nexgen-PTS™ Technical Sheet
Foster Jordan, Corporate Sr. Vice-President at Charles River Microbial Solutions was talking to Sue Brockman, editor at rapidmicrobiology.com
Tags:
Date Published: 18th December 2015
Source article link: View