16th December 2014 Content supplied by: DIATHERIX Laboratories, Inc
New Targets Added to Gastrointestinal Panel
Diatherix has a NEW Gastrointestinal Panel (GP) available that consists of 15 targets including 8 new targets that identify important intestinal pathogens and/or a gene that is associated with toxins they produce. Diatherix developed this panel utilizing unique gene sequencing studies from a vast gene database of bacterial, viral, and protozoan pathogens derived from the National Center for Biotechnology Information (NCBI).
Features of Diathertix Gastrointestinal Panel include:
One day results*
Detects bacteria in the presence of antibiotics
Differentiates pathogens that present with similar symptoms
Simultaneously identifies viral and bacterial pathogens and parasites
Identifies difficult to culture pathogens
Offers simplicity of single sample collection
Identifies up to 15 pathogens simultaneously
* Determined by sample receipt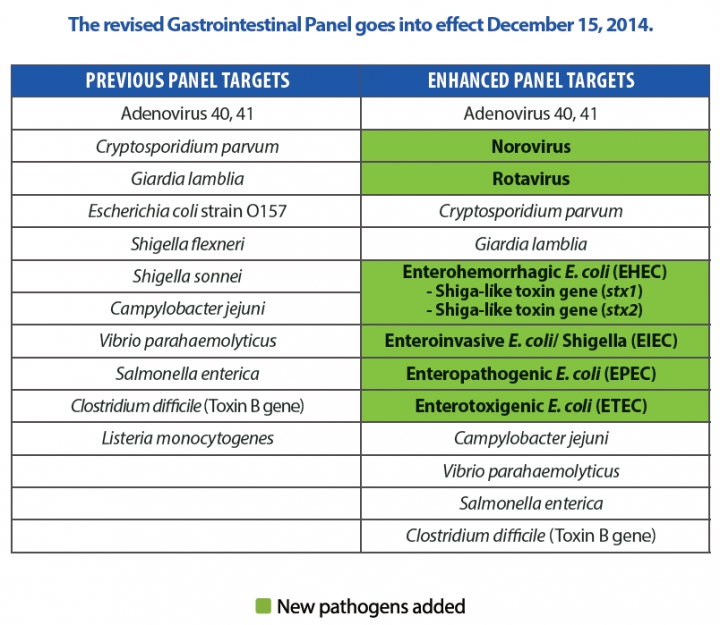 Please note : Any products described on this page are for Research Use Only and not intended for clinical diagnostic procedures unless otherwise stated.
Date Published: 16th December 2014
Source article link: View
Related news