17th July 2017 Content supplied by: ViroStat Inc.
New Entamoeba histolytica Monoclonal Antibodies for ELISA or Lateral Flow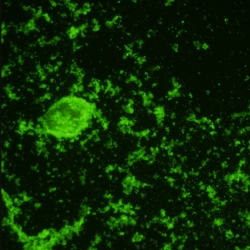 E. histolytica is an anaerobic parasite that causes amoebic dysentery. It infects humans and other primates via the fecal oral route. Symptoms include abdominal pain, bloody diarrhea and weight loss. It can result in intestinal lesions and liver abscess. ViroStat has just released a set of new mouse monoclonal antibodies to E. histolytica. These new antibodies function in ELISA and lateral flow applications and thus serve as excellent tools for the detection of this parasite.
Contact ViroStat at +1 207-856-6620 for additional information or download the data sheet at: www.virostat-inc.com.
Please note : Any products described on this page are for Research Use Only and not intended for clinical diagnostic procedures unless otherwise stated.
Tags:
Date Published: 17th July 2017
Source article link: View