20th April 2018 Content supplied by: Pro-Lab Diagnostics
Microbank™ - Original Long Term Microbial Culture Storage Now 2D Barcoded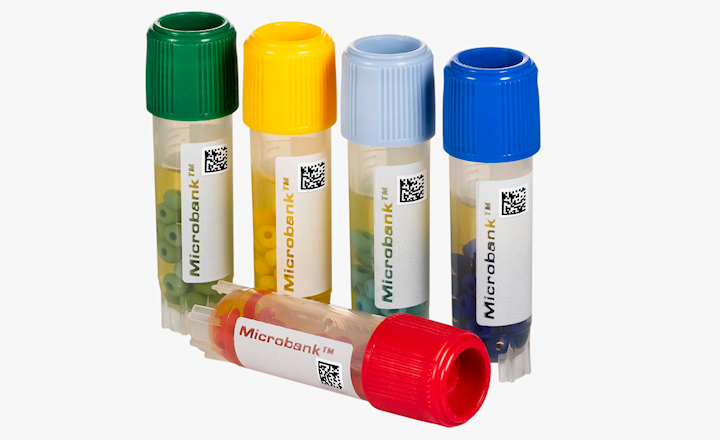 Microbank™, your trusted original product for the long-term storage and retrieval of bacterial and fungal cultures has been enjoying huge success and is now available with a new 2D barcoded system.
The concept is simple, the unique 2D barcode is incorporated into the vial label area and on the storage box.
To enhance your experience with the barcodes, we are also pleased to offer the following: your own Penguin Barcode Reader, Data Storage Device, and a personalised Microbank™ Assets Web Database. Offering the full package of everything you need to get started, you can bet there will be another "Mug" in the series out very soon as well to add to your collection.
Microbank™ is the original system manufactured exclusively by Pro-Lab Diagnostics for over 25 Years. Only Microbank™ guarantees up to 25 years of successful storage, data is available in the Microbank Worldwide Performance Portfolio making it the choice for laboratories worldwide and beyond. Yes, beyond: we have a bacterial collection in outer space developed specifically for a rather well know organisation.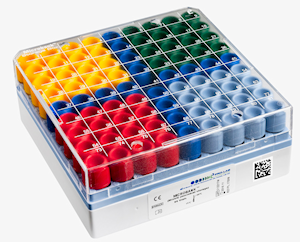 Moving forward, all Microbank™ will be supplied with the 2D barcodes internationally.
Proven performance with up to 25 years of published storage data internationally.
References available for storage at -20°C to -70°C.
Unique cryopreservation solution suitable for aerobic, anaerobic and fastidious bacteria, and fugal cultures.
Unique treated beads to enhance bacterial adhesion.
Available in five standard colours.
Standard pack of 80 supplied in durable storage box.
Custom pack sizes available for large collections.
Multiple colour coding option available (up to 50 combinations available).
Industry standard cryovials with large writing area and triple depth external threaded tube for ease of handling.
Trust in an original, it has to be Microbank™ Best In Class.
Visit www.pro-lab.co.uk or email uksupport@pro-lab.com to register for our newsletter and receive a free copy of the Microbank™ Worldwide Performance Portfolio.
Please note : Any products described on this page are for Research Use Only and not intended for clinical diagnostic procedures unless otherwise stated.
Date Published: 20th April 2018
Source article link: View
Related news