29th June 2017 Content supplied by: Thermo Fisher Scientific
Media Preparation in Minutes With QuickBag and FitBag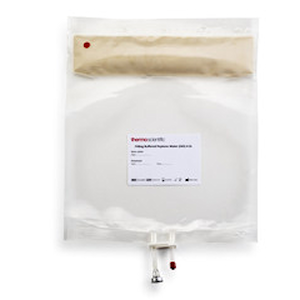 Thermo Fisher Scientific have introduced a new range of bagged enrichment media designed to reduce media preparation time in the laboratory.
The bags contain pre-weighed, ready-to-hydrate, gamma-irradiated enrichment media which eliminates the need for further sterilization. The new Bagged Media are available in a choice of formats and volumes to meet a variety of sample preparation and testing volume needs.
FitBag Enrichment Media are in a ready-to-fill format offering the flexibility to be filled when convenient and mixed when required, saving space compared to prepared media and reducing preparation time to around 10 mins.
Quickbag Enrichment Media are supplied with water pre-filled, just break the dividing seal and mix.
"The QuickBag and FitBag Media Formats are a response to customers who already appreciate the benefits of our large volume Thermo Scientific Dry-Bags Enrichment Media," says Mark Truesdale, senior director, food safety solutions, microbiology, Thermo Fisher Scientific. "By offering these convenient formats in lower volumes, food microbiology laboratories of all sizes can avoid the time-consuming weighing and autoclaving steps, and alleviate the bottlenecks associated with traditional media preparation."
The QuickBag and FitBag Media formats are available in a choice of volumes: 2.7, 4.5 and 9 liters, with a long shelf life prior to rehydration. Current range includes Buffered Peptone Water and Listeria enrichment broths.
Tags:
Date Published: 29th June 2017
Source article link: View