8th November 2016 Content supplied by: Astell
Latest Colour Touchscreen Controllers for Astell Autoclave Range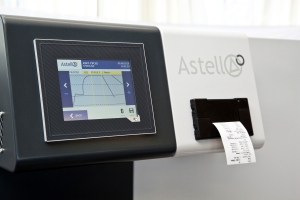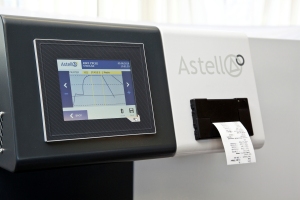 Following more than 12 years of success with colour touchscreen controllers, Astell Scientific, the UK's leading manufacturer of autoclaves, steam generators and effluent decontamination systems is introducing its latest version controller as standard fitment to all models in the range.
Incorporating new innovations in control system technology, the Astell controller consists of a wipe clean touchscreen measuring 5.7 inches which is based on an industrial PLC system, combined with a number of analogue and digital input/output modules. The controller software has been developed by Astell for the precision control of all its autoclaves and sterilizers and contains features designed to improve both the speed and management of load cycles. Features include an icon driven menu system, simple cycle selection, multiple language options, customisable access levels and password protection, and a delayed start facility.
The Astell controller offers laboratories benefits in both safety and efficiency by allowing sterilization cycles to be monitored as they take place, providing live progress updates, and clear warning messages as required. Additionally users have the flexibility to create and modify their own cycle parameters for optimum suitability. Historic data covering up to 5000 cycles can be stored and viewed, or downloaded via the integrated USB port – another value add feature included with the Astell controller as standard.
Astell Sales & Marketing Director Dave Thomas comments: "The launch of our latest colour touchscreen controller maintains our lead in sterilization control technology. Bringing together years of unrivalled experience we have produced one of the best user friendly, fully automatic control systems that meets and exceeds the expectations of the most demanding laboratories and centres of sterilization."
The Astell touchscreen controller is fitted to all products in the new-look autoclave range, now available to order.
For more information or to receive a product quote please contact your distributor or the Astell Scientific sales team on t: +44 208 309 2031 e: sales@astell.com w: www.astell.com
Please note : Any products described on this page are for Research Use Only and not intended for clinical diagnostic procedures unless otherwise stated.
Tags:
Date Published: 8th November 2016
Source article link: View