9th October 2012 Content supplied by:
Lab M for Isolation and Culture of Salmonellae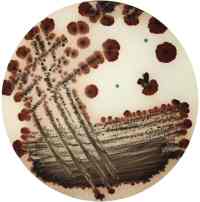 Recent salmonella food poisoning incidents in The Netherlands and the US have reportedly resulted in smoked salmon from a particular supplier being recalled. While salmonella in salmon might make a good headline, more seriously it is a reminder of the considerable challenges of vigilance in food processing and production.
To support food producers, Lab M provides a comprehensive and proven range of media for the isolation and culture of Salmonellae from both foods and animal feed, and offers a choice of methodologies to fit individual laboratory testing requirements.
Rapid identification is always important and Harlequin™ Salmonella ABC Medium reduces the need for 'false positive' screening, saving labour and reducing consumable costs. This dual chromogen medium enables the isolation of Salmonellae (including Salmonella typhi and S.paratyphi) from food and clinical samples.
In addition Lab M offers a range of selective enrichment media, including Rappaport-Vassiliadis Medium and Selenite Broth Base. Also in the range are semi-solid media, MSRV Medium and Diassalm for the isolation of Salmonella spp. from food and water.
For all your Salmonella culture needs visit the Lab M website at www.labm.com.
Please note : Any products described on this page are for Research Use Only and not intended for clinical diagnostic procedures unless otherwise stated.
Tags:
Date Published: 9th October 2012
Related news