2nd July 2018 Content supplied by: PENTAX Medical Europe
Infection Control in Endoscopy - Experts' Online Symposium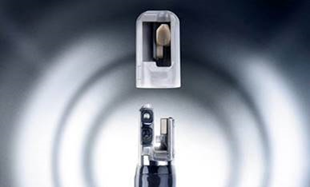 Hosted by PENTAX Medical
PENTAX Medical has published online a series of endoscopic infection control focused lectures given by clinical experts at a recent symposium held at ESGE Days 2018 in Budapest.
Entitled 'Reducing the risk of infection in ERCP' and sponsored by PENTAX Medical, the highly successful symposium aimed to support endoscopists performing biliopancreatic procedures and reducing risk of cross contamination in endoscope reprocessing. Leading European clinicians outlined the extent of the challenge and presented new hygiene solutions for improved patient outcomes.
Lectures were very well received, confirming the high level of current attention on the risk of infection in endoscopy, particularly within ERCP (endoscopic retrograde cholangio-pancreatography) procedures. Chaired by Professor M. Bruno (Netherlands) and Professor G. Costamagna (Italy), the first lecture was presented by Professor F. Prat (France) discussing, 'Reducing the risk of infection in ERCP: an increasing need'.
This was followed by Dr. M. Häfner's (Austria) evaluation of PENTAX Medical's new DEC™ Video Duodenoscope ED34‑i10T2 (DEC™ Duodenoscope, hereinafter) in 'Therapeutic performance. A disposable elevator in everyday practice.' U. Beilenhoff (Germany) concluded with 'How to increase efficiency in reprocessing.' All these lectures can be viewed at: bit.ly/2Ks2O8A.
As noted by the clinical experts in the Symposium, the new DEC™ Duodenoscope represents a breakthrough in infection prevention for biliopancreatic endoscopy procedures, addressing the need for single-use endoscopy products - particularly important for patient safety. As a unique duodenoscope with its Disposable Elevator Cap, the DEC™ improves reprocessing operational efficiency, whilst ensuring reliable diagnostic and therapeutic performance for ERCP. Resulting from innovative engineering by PENTAX Medical's R&D department, it is a world-first combination of advanced cleaning capabilities for infection prevention, with the added advantage of high definition image quality (HD+) and procedural performance.
The ESGE Days 2018 - PENTAX Medical Symposium lectures can be viewed at: bit.ly/2Ks2O8A or under www.youtube.com/user/PENTAXEuropeGmbH/playlists.
Please note : Any products described on this page are for Research Use Only and not intended for clinical diagnostic procedures unless otherwise stated.
Date Published: 2nd July 2018
Source article link: View