28th November 2019 Content supplied by: INNOVAPREP
High-Efficiency Air Sampler for Use with PCR
InnovaPrep's small, portable Bobcat™ Air Sampler combines high-efficiency collection using a dry electret filter, and the highest sample concentration available with its Rapid Filter Elution Kit.
The sampler is perfectly suited for indoor and outdoor air quality, hospital-acquired infection, animal health, food safety and other environmental monitoring where biological contamination is of concern.
InnovaPrep's patented Wet Foam Elution™ allows sample recovery from the filter in seconds resulting in a concentrated 6 mL final sample. You can easily achieve same-shift answers when paired with Rapid Molecular Methods such as PCR.
Features:
Built-in tripod
Built-in mass flow sensor for consistent sampling rates up to 200 LPM
4 programmable run modes. Run-modes can be factory-customized for flow rate and time intervals
Disposable, single-use filter and elutor components - no need for decontamination between samples
No liquids or agar in the collector – important for biosecurity
Recovering captured particles from the filter takes only seconds
Visit our webpage for more information or use the green "request information" button below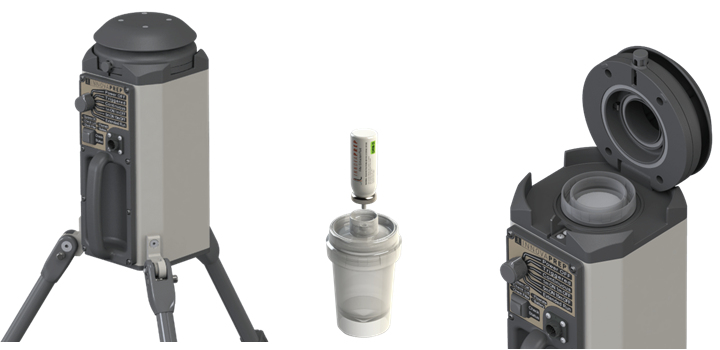 Please note : Any products described on this page are for Research Use Only and not intended for clinical diagnostic procedures unless otherwise stated.
Tags:
Date Published: 28th November 2019
Source article link: View