21st October 2016 Content supplied by: Corning Life Sciences
Gosselin™ Pipette Controller Includes Membrane Filter and Autoclavable Holder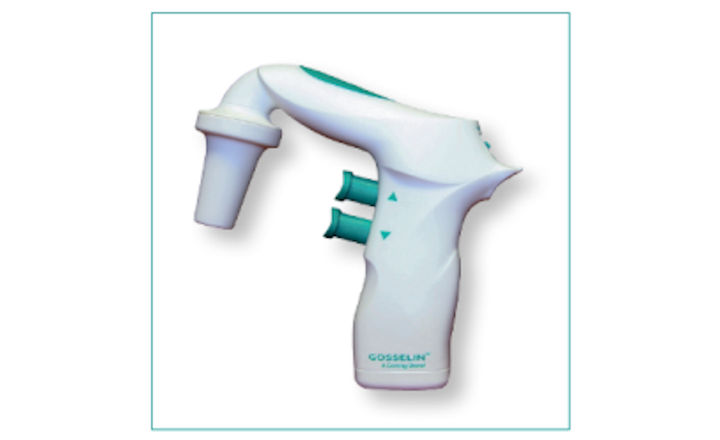 The Gosselin™ Pipette Controller is an innovative battery-powered pipetting aid designed for manual dispensing of 0.5 to 100 mL using glass or plastic pipettes. Easily accessible selection switches allow users to choose from different operation modes depending on the volume of the pipette and the viscosity of the liquid.
The ergonomically sculpted handle guarantees effortless pipetting even during extensive use. For practical storage during utilization, the device is equipped with rest wings.
Key Featured and Benefits include:
• Designed for manual dispensing with fast aspiration • Safety valve and PTFE filters protect against overfilling • Sensitive valves for precise working with low volume pipettes • UV resistant body • Autoclavable pipette holder
The Gosselin Pipet Controller Kit includes everything required to meet your sample preparation and liquid handling needs. The kit includes:
- one pipetting aid - a battery - one PTFE membrane filter 0.2 µm and one PTFE membrane filter 0.45 µm - and one pipette holder
All Gosselin products included in the kits are high-quality and highly-resistant as well as complying with European standards and offer product traceability.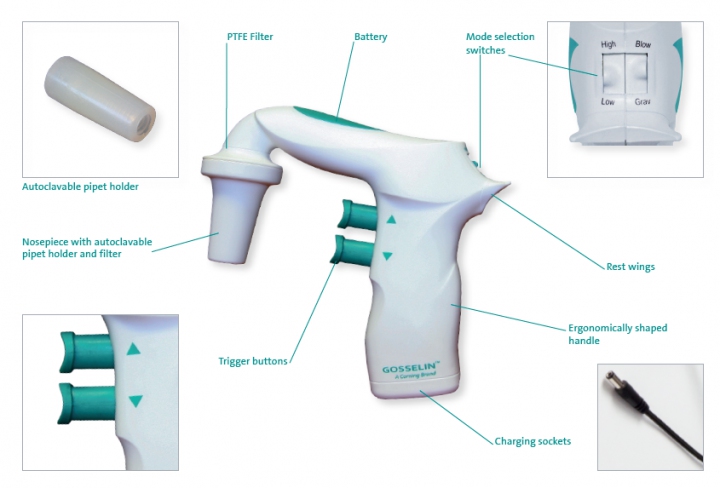 Ordering Information: Cat. No. - 4099 (This product has now been upgraded to Corning Stripettor Ultra Pippette  Click here for more information. 
Please note : Any products described on this page are for Research Use Only and not intended for clinical diagnostic procedures unless otherwise stated.
Tags:
Date Published: 21st October 2016
Source article link: View