9th July 2012 Content supplied by: COPAN Diagnostics, Inc.
Compact WASPLab™ to be Unveiled at AACC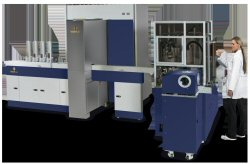 COPAN Diagnostics, Inc. to announce the unveiling of the latest WASPLab™ system at the AACC Clinical Lab Expo on July 17 - 19th in Los Angeles. COPAN renowned for its forward compatible and modular approach to total lab automation will be exhibiting the latest WASPLab™ applications, which include automatic colony picking and spotting onto MALDI-TOF target plates. In addition to the automatic seeding of MALDI plates, COPAN will exhibit automatic preparation of Kirby-Bauer disc susceptibility plates with robotic disc application and digitized disc acronym verification system.
"Microbiology laboratories around the world have limited space to welcome new automation, which is why COPAN has designed WASPLab™ with the possibility to incorporate as many features and applications as possible with the smallest overall footprint," says Norman Sharples, CEO and Co-Founder of COPAN Diagnostics, Inc. In a medium size laboratory, the WASP® module can automatically plant, streak, make a Gram slides, inoculate enrichment broths, spot MALDI target plates and complete all Kirby-Bauer disc susceptibility tests in an area less than 3m2 (32 sq feet). "The modularity of WASP® and WASPLab™ means that busier labs can simply add additional modules in a LEAN and cost effective way," added Sharples.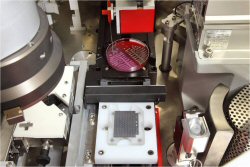 At AACC, COPAN will also be showing its latest compact image acquisition station and Smart Incubator that can store up to 1,764 plates. WASPLab's Smart Incubator and software scans culture plates at user defined time internals and delivers images through its web based platform that can be viewed anywhere. Real time culture image reading, together with automatic reporting of "no growths" back to the physician, WASPLab™ improves turn-around-times enabling prompt delivery of actionable results within the therapeutic window.
Please note : Any products described on this page are for Research Use Only and not intended for clinical diagnostic procedures unless otherwise stated.
Tags:
Date Published: 9th July 2012
Source article link: View