23rd March 2015 Content supplied by: Charles River Laboratories
What's Driving Charles River's Success in QC Microbiology?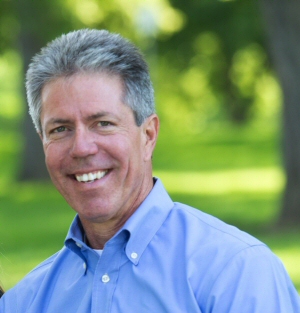 In a special interview with rapidmicrobiology.com, Carl Craig, Charles River's Corporate Vice President Global Bacterial Identification Services & EMD Product Distribution, discusses how product innovation has led to Charles River's leadership position in the Microbiology QC testing market. Craig is responsible for overseeing global Microbial identification services and worldwide product distribution channels for the company's Endotoxin and Microbial Detection (EMD) business and plays a key role in expanding EMD product portfolio and global footprint.
With the pharmaceutical industry's increasing focus on Process Analytical Technology (PAT) combined with a skill shortage in the labor force, microbiological QC needed some different solutions, Craig explains "it's been by developing new innovative products, ones that can meet market demands that has resulted in Charles River's success".
Introducing novel products started back in 2006 when the Endosafe®-PTS™ for endotoxin testing gained FDA approval, this revolutionized endotoxin testing by being a hand held testing system based on ready-to-use reagent cartridges. Having been designed with compliance in mind, its easy operation and portability helped meet PAT requirements, bringing endotoxin testing out of the lab and into the production area - delivering results at the point of collection.
As Craig says "One of the key goals of Charles River is to move testing onto the manufacturing floor. The marketplace is feeling the effects of a less experienced workforce so it's essential that an instrument can be operated by an entry level person and is built with PAT in mind".
For those operations that require a higher sample throughput than a simple, handheld device allows, Charles River has the Endosafe® Nexus™. Intended for a central QC lab, this robotic laboratory based instrument can handle up to 48 to 60 samples per run. The system again operates via cartridge technology with automated liquid handling and data management delivering results at the press of a button.
The horseshoe crab remains the source of predictable, stable raw materials for sensitive endotoxin assays and Charles River are very committed to conserving the horseshoe crab population. Harvesting of horseshoe crabs has benefitted the population in South Carolina, where they receive a 'wash and brush up' together with a health check prior to blood donation and re-introduction to their own environment afterwards.
Another innovative introduction to Charles River's microbiology portfolio is the recently launched PTS-Micro™ which Craig reports "has been well received by the early adopters who are very keen to try out the new technology". Designed to bring same shift results on bioburden testing, the laser based system is lightweight (it's only 15Kg), with a small footprint making an instrument that can be moved around easily. Whilst it's not intended at the moment to replace a standard compendial bioburden test it is ideally suited for PAT initiatives for example by assessing the effectiveness of cleaning regimes and for general environmental monitoring applications.
"The PTS-Micro™ is based on solid laser technology with some elegant optics and is able to meet needs that other rapid microbiology systems lack in terms of sensitivity, selectivity and flexibility – protocols can be adjusted for detection of rapid growers or slower ones or move towards even faster results if required," explained Craig.
The PTS-Micro™ has the added advantage of being non-destructive, so organisms can be recovered afterwards for further investigation i.e. identification to help in root cause analysis.
Uniquely, Charles River offers a global cGMP-compliant contract microbial identification and strain typing service for environmental isolates. Using the most up-to-date molecular methods they can achieve results same or next day when required. This out-sourcing is often used by smaller labs working in the areas of development or discovery that may not be able to justify operating in-house identification operation. "Helping people to understand how that particular bacterium got there is part of the service" says Craig. "This tracking and trending analysis offers a way to forensically work through what has happened".
Charles River has laboratories in the USA, France, India, Korea and Singapore delivering a worldwide service. This, as Craig explains, "is ideal for multinational companies who can have all their identification data in one place. Because the business is so successful, processing hundreds of isolates each day, we have been able to work up our own proprietary libraries and interpretation that are unparalleled in the industry."
As to the future for Charles River, Craig predicts that "PAT has been around for a number of years, but there will always be a lab component. Even with good systems, the lab isn't going away". "Going forward, Charles River's strategy is to capture that sample and make it easy to get all the information you need in one location with one provider."
For more information on Charles River Laboratories products for Endotoxin Detection and Microbial Identification, visit www.criver.com/products-services/rapid-micro
Carl Craig was talking to Sue Brockman, editor at rapidmicrobiology.com
Tags:
Date Published: 23rd March 2015
Source article link: View
Related news