25th March 2020 Editorial by: Paul Carton
bioMérieux's BioFire Defense Announce FDA-EUA Marking on SARS-CoV-2 Test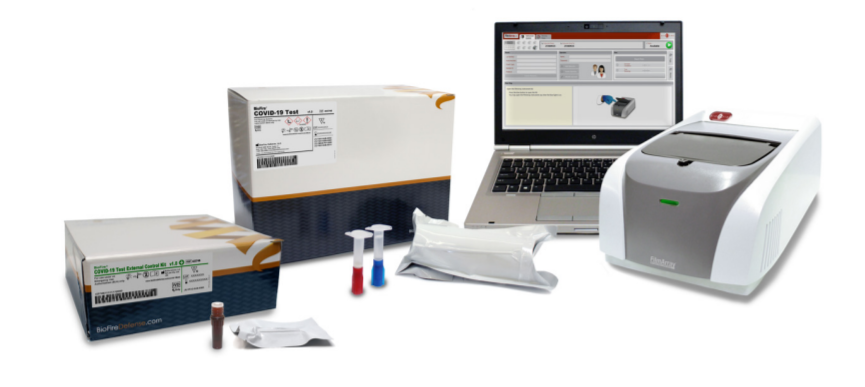 The BioFire® COVID-19 test from bioMérieux's subsidiary BioFire Defense has been granted FDA-EUA. It is a multiplexed real-time RT-PCR test, with three assays targeting two open reading frames; ORF1 and ORF8. The qualitative test can detect SARS-CoV-2 RNA in nasopharyngeal swabs (NPS) in transport media and runs on FilmArray® 2.0 and FilmArray Torch® systems. 
The BioFire COVID-19 Test is a closed system, that stores all the necessary reagents for sample preparation, reverse transcription, polymerase chain reaction (PCR), and detection in order to isolate, amplify, and detect nucleic acid from the SARS-CoV-2 virus within a single NPS specimen. After sample collection, the user injects hydration solution, and sample combined with sample buffer into the pouch, places the pouch into a FilmArray instrument, and starts a run. The entire run process takes about 50 minutes. 
Developed with support from the US Department of Defense (DoD). In 2013, BioFire Defense was contracted by DoD to develop the Next Generation Diagnostic System 1 (NGDS 1); an innovative medical countermeasure system known commercially as the BioFire® FilmArray®. This technology was initially developed to diagnose respiratory diseases in warfighters and protect others in battalions that find themselves in high-risk military environments. 
bioMérieux is also developing an expanded version of its BioFire FilmArray Respiratory Panel 2, which will be called the BioFire Respiratory Panel 2.1 (RP2.1). This new panel will include SARS-CoV-2 in addition to the 21 other common respiratory pathogens and will deliver results in approximately 45 minutes. It will also be available on the FilmArray 2.0 and FilmArrayTorch platforms.
Please note : Any products described on this page are for Research Use Only and not intended for clinical diagnostic procedures unless otherwise stated.
Tags:
Date Published: 25th March 2020
Source article link: View