7th April 2020 Editorial by: Paul Carton
BioGX and BD MAX™ COVID-19 Molecular Test is Granted FDA-EUA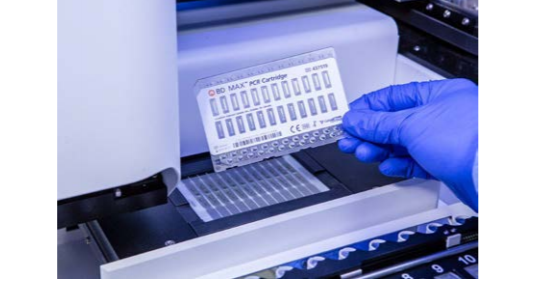 BioGX has been granted FDA-EUA for its molecular test on SARS-CoV-2. The BioGX SARS-CoV-2 Reagent kit runs on the fully automated BD MAX™ System, that is used by hundreds of laboratories in nearly every state in the US. The test takes nasopharyngeal and oropharyngeal swab samples from individuals suspected of COVID-19. 
The primer and probe sets are based on the United States Centers for Disease Control and Prevention (US CDC) assay for specific detection of SARS-CoV-2. 
The test targets two unique regions of the N gene (i.e., N1 and N2) for amplification. An internal control targeting the human RNase P gene will be co-amplified along with N1 and N2 gene targets (if present) and serve as an endogenous nucleic acid extraction control present in all properly collected patient samples. This control serves as both an extraction control and an internal amplification control.
The LoD for the assay is 40 GE/mL.
Total nucleic acid (TNA) is isolated and purified using BD MAX™ ExK™ TNA-3 kit from nasopharyngeal and/or oropharyngeal swabs collected in BD Universal Viral Transport System (UVT) or Copan Universal Transport Media System (UTM). However, these need to be purchased separately. 
BioGX is also developing an antigen test that will work on the point-of-care BD Veritor™ System.
Tags:
Date Published: 7th April 2020