17th May 2018 Content supplied by: Primerdesign Ltd
Beer Spoilage Detection Made Easy With qPCR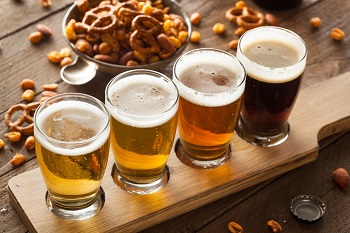 Spoilage bacteria can grow as part of natural decay in the beer brewing process and can result in wasted product and loss of profit. Detecting bacteria in yeast stocks or in brewing equipment is the best way to avoid a problem. The microbiological instability of beer is often caused by bacteria consisting of the following four genera: Lactobacillus, Pediococcus, Pectinatus and Megasphaera.
qPCR enables accurate detection of beer spoilage microorganisms within a few hours. In comparison, traditional microbiological methods such as cell culture take a few days to produce results.
The genesig qPCR Beer Spoilage Detection Kits enable quick and early detection of all Pediococcus, Pectinatus and Megasphaera species as well as selected spoilage species from the Lactobacillus genera.
The genesig qPCR Detection Kits are available in three formats which are optimised for specific user needs and technical experiences. Our genesig Easy Kits are suitable for users of all experience levels and are designed specifically for the genesig q16, the world's most affordable molecular testing platform. The q16 brings simplicity to real-time PCR with its easy to use software and portable design. In addition to our genesig Easy Kit format, we also have genesig Advanced and Standard Kit ranges, which are available for use on all other qPCR cyclers.
The genesig qPCR Beer Detection Kits utilise the most efficient and effective method to detect beer spoilage. Using these kits will give you the opportunity to do in-house testing easily and protect your brewery's brand from product recalls.
Visit www.primerdesign.co.uk
Date Published: 17th May 2018
Source article link: View
Related news