25th April 2016 Content supplied by: SyLab
BacTrac Method for the Detection of Yeasts and Moulds in Foods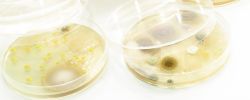 As a result of ongoing development, Sylab now have a new culture medium specifically for detecting yeasts and moulds in the BacTrac Microbiological Impedance analyser. The new media takes advantage of Sylab's unique impedance splitting technology together with a novel algorithm for evaluating the signals generated.
The new BiMedia 510A vial enables yeast and mold detection using a standard impedance method (ie the direct method). The test procedure is therefore significantly simplified and just as easy to perform as the detection of bacteria. The combination of BiMedia 510A and the newly available software allow results within 48 hours.
Prerequisite for the use of the new method is a software update because the new algorithm is used, the software update is available free for existing users.
Tags:
Date Published: 25th April 2016
Source article link: View
Related news