15th March 2019 Content supplied by: rapidmicrobiology.com
4 Things You Might Not Know About Allergen Testing in Foods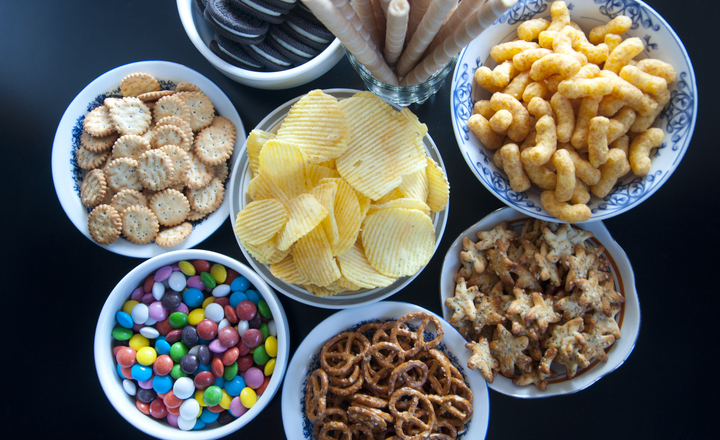 Undeclared allergens on food labels can have severe consequences on public health. The most serious cases in recent years involved two women, who died from severe allergic reactions to milk and sesame after eating a sandwich from a renowned UK coffeehouse chain.
There are more than 160 foods that can cause allergic reactions. Labelling requirements, however, only cover the most common ones among the population. This group of allergens, however, is not the same in all food safety legislation. For the FDA, it includes wheat, milk, eggs, fish, shellfish, nuts, peanuts and soybeans. In the EU, the list is more comprehensive and adds celery, sesame, mustard, Sulphur dioxide, and all cereals containing gluten. In October of last year, the FDA announced plans to add sesame to the list.
Testing is an essential part of any allergen management program, but it will not be effective without other best practices in place. Rapidmicrobiology reached out to Food Safety Experts co-founder Rob Kooijmans, to ask what food companies need to know in order to ensure high accuracy of allergen tests.
1) ELISA and LFD testing can be accurate, but there are a few caveats
ELISA and LFD (Lateral Flow Devices) are two antibody-based tests widely used in the food industry. They can give results relatively quickly and without the use of complex lab equipment.
"Their accuracy, however," explains Koojmans, "really depends on what subset of protein was used to develop them. Very often, we find high levels of variations even between different kits of the same test. Just picking a random rapid test is not a wise thing to do. In order to use them properly, the safest practice is to test your own products and factory settings via HPLC (High-performance liquid chromatography, one of the most accurate tests for allergen cross-contamination) and combine it with various rapid methods to assess which one works best for your particular process."
 
2) The state of the food you're testing is an important factor
In general, it is more difficult to test accurately processed food than raw ingredients. Most cases of undeclared allergens in the EU happened with pastries, biscuits, cakes, and other multiple-ingredient products. The main difference, however, is between liquid vs. particle-based food, the latter being much more problematic.
"The problem with particle-based food," says Kooijmans, "is that in most cases allergens are not evenly distributed. For example, if curcuma powder is cross-contaminated with peanut powder in a very low concentration (less than 1%) and low homogeneity, the likelihood of detecting it will be 50% maximum. And even with higher concentrations, quite often it's just a matter of where you take the sample. A space of just few mm can be the difference between a positive or a negative reading. Trying to compensate for this by taking hundreds, or even thousands of samples, will only work to some extent. As a consequence, a batch of tested food may still be accepted even if it really shouldn't. Liquid food, by contrast, is more homogeneous, so accuracy is much higher. The problem is that most of the food we eat is particle-based, like pre-made salads or sandwiches. The best solution would be to liquefy the samples and test them with HPLC in a lab setting."
 
3) You need to really know your products and processes
Food recalls due to undeclared allergens are usually associated to cross-contamination, whether intentional (food fraud) or unintentional. In reality that is not the most common reason behind food recalls.
"Cross-contamination only accounts for 20% of allergen-related food recalls," explains Kooijmans. "In most cases, the finished product is exactly how it's supposed to be, but the label on the packaging is wrong. The origin of the problem may not even be in the food company itself but in the label's supplier. Master data management and additional label checks are key, in combination with best practices like using a barcode scanner at the end of the production line to make sure every single label is the correct one for that product. At the end of the day, the best way to avoid allergen-related issued is to have a thorough knowledge of your products and processes."
 
4) The EU law is not always straightforward about thresholds
When cross-contaminations do happen, knowing if you really are uncompliant may not be straightforward.
"In EU regulations, the legal threshold for allergen cross-contamination is zero. Most EU members, however, will use VITAL2.0 (a standardised allergen risk assessment process for the food industry) as a reference. What's more confusing, is that VITAL2.0's standards are interpreted differently from country to country and are not made into law, they're simply guidelines. In case of cross-contamination, the best practice will be to make an assessment of its severity against VITAL2.0 (ideally with an external expert) and compare this with the interpretation of local food safety authorities. In many cases you will need to have an actual discussion with these authorities to come to a proper assessment and decision."
About Rob Kooijmans:

Rob is an international expert in recall prevention, author and speaker. He is the co-founder and co-owner of Food Safety Experts, a consultancy firm helping international clients in the food industry making significant transformations in quality, food safety and financial performance.

For more information see: www.foodsafety-experts.com/
Tags:
Date Published: 15th March 2019