Microbiology News: other, Dec 2021
---
08 Dec 2021 | WaterOtherPharmaceutical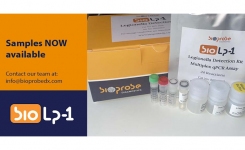 Water testing laboratories in Europe are invited to participate in early trials of Bio Lp-1, new qPCR kit that detects multiple
Legionella
species from just one water sample.
more...
02 Dec 2021 | Food & BeverageWaterOtherPharmaceuticalVeterinary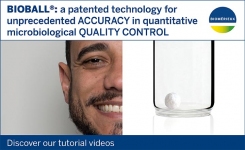 BIOBALL
®
is a small freeze-dried water-soluble certified reference material that can be used straight from the freezer, in 4 steps. Do you need to see what it looks like? Discover our BIOBALL range video tutorials to know more.
more...