Microbiology News: microbiome, Oct 2021
---
MicrobioSeq has recently launched high-quality microecology and biofilms solutions to help explore the microbial diversity and structure of biofilm samples.
more...
27 Oct 2021 | ClinicalOtherPharmaceuticalMicrobiome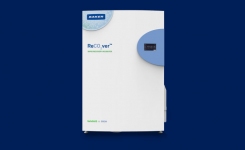 The Baker Company announces the European launch of ReCO2ver™, the innovative Carbon Dioxide Cell Culture Incubator, designed to improve laboratory productivity as well as enhance the integrity of scientific research.
more...