Microbiology News : microbiome, Mar 2021
30 Mar 2021 | Food & BeverageClinicalMicrobiome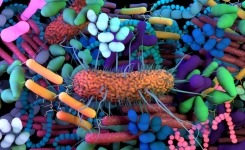 CosmosID is a government award-winning big data genomics company and in this interview with its CEO Manoj Dadlani, he describes their recent work on SARS-CoV-2 sequencing, the depth of microbiome info they can provide clients across various sectors & their new direct-to-consumer gut health test.
more...
16 Mar 2021 | Food & BeverageWaterClinicalPharmaceuticalCosmetic/Personal CareMicrobiome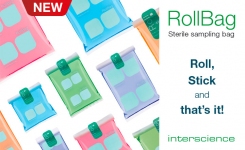 RollBag® is made from robust PolySilk® with a sticker closure specially designed for sampling any liquid or solid sample, for the food, medical, animal health or environmental industries. Wire-free makes for easier disposal.
more...