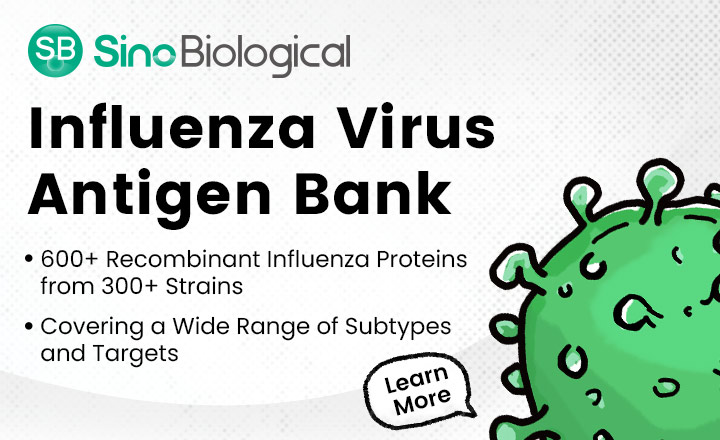 Influenza Virus Antigen Bank
Sino Biological features 600+ influenza virus antigens, including recombinant hemagglutinin (HA), neuraminidase (NA), nucleoprotein (NP), and other influenza antigens. The platform covers all of the influenza vaccine strains recommended by the WTO in recent years in addition to virulent, classical, and drug-resistant strains.
Sino Biological provides high-quality recombinant influenza proteins for different applications in vaccine development, including early screening, strain cross-reactivity detection, neutralizing antibody detection, and vaccine protection efficacy.