XX Workshop on Rapid Methods and Automation in Food Microbiology (MRAMA)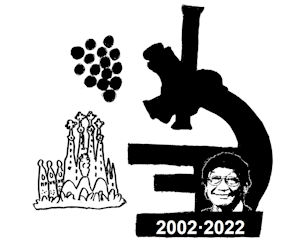 : 22 Nov 2022 - 25 Nov 2022
: Barcelona, Spain
Sector : Food & Beverage
Type : Conference - In person
The XX Workshop on Rapid Methods and Automation in Food Microbiology (MRAMA) DYCFung memorial is designed for: Directors and Technicians of Industries, Consultants, Food and Feed Laboratories, and other sectors (Microbiological, Biotechnological, Clinical, Pharmaceutical, Cosmetic, Chemical, Environmental, etc.)
This year's workshop features the following speakers/lectures:
Dr. José Juan Rodríguez Jerez (UAB): Overview on rapid methods, automation and miniaturization in microbiology
Dr. Armand Sánchez Bonastre (UAB): Polymerase chain reaction (PCR) and massive genome sequencing applied to food safety
Ms. Eva Tolosa Muñoz (Catalan Health Department): Microbiological surveillance programmes and evaluation of results. Practical cases on alert management
Mr. Ricardo Fernández Casal (Centros Comerciales Carrefour): Food quality and safety from the distribution sector perspective
Safety assurance and spoilage minimisation. Ready-to-eat fresh vegetables, ready-to-eat meals and catering:

Ms. Clara Munilla Esparza (Florette Ibérica)
Ms. Erika Blašková (Heura Foods)
Mr. Roger Sellarés Pujol (Audens Food)
Ms. Anna Moliner Ràfols (Càtering Cal Blay)
Ms. Raquel Arrebola Fernández (Establiments Viena)

Dr. Ignacio López Goñi (Universidad de Navarra): Microbiota: a change of paradigm in personalized medicine
Mr. David Tomás Fornés (WG ISO/CEN microbiological methods standardisation): ISO standards. What are the current and future considerations?
3-day laboratory sessions:
sample preparation and plating
rapid viable cell count methods
environmental control
chromogenic culture media
miniaturization
diagnostic kits
methods based on ATP – bioluminescence, colorimetry, others
immunological detection methods (ELFA, latex agglutination, lateral immunomigration, immunoprecipitation)
molecular detection methods (other than PCR)
Demonstrations:
Audits in processing plants. Aspects to be checked (SGS ICS Ibérica)
Trust and transparency, key elements in food safety and GFSI schemes (Intertek Ibérica Spain)
Microbiological risks in HACCP systems? At last, identify them properly at your company! (Imagining Management Systems)
Use of internet for applications of predictive microbiology (Barcelona Public Health Agency)
And also:
2 open discussions (Safety assurance and spoilage minimisation / Instrumentation, world trade trends, other current topics)
Exhibition from 12 microbiology companies: Bioser, BioSystems, Bluephage, Bruker Española, Comercial Hospitalaria Grupo-3, Condalab, Illumina Productos España, Interscience, LGC Standards, Sysmex España, Thermo Fisher Diagnostics, Werfen