Novilite - designed for application of the PRENOVA® platform technology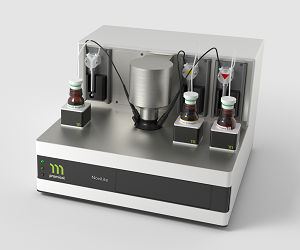 Principle: ATP Bioluminescence Testing
Automation: Automated
Approvals: CE Marking, FDA 510 (k) clearance, Software is compliant with the 21 CFR part 11 guidelines
Suitability: Sterility testing of Covid-19 vaccine preparations and all kinds of vaccines and cell and gene therapy products
Capital equipment required: Yes
Description:
The Novilite instrument is a compact luminometer specially designed for application of the PRENOVA® platform technology.
The Novilite tests up to 96 samples per hour.
The Novilite is designed for rapid and reliable QC of vaccine and cell and gene therapy preparations.
The Novilite luminometer is operated via Promicol's propriety PC software.
Key Points:
Rapid microbial control for all kinds of vaccines and cell and gene therapy preparations
Easy to use
Compact, desktop, PC-controlled microplate luminometer
Available with 3 or 4 injectors
Promicol proprietary software allows fully automated testing for all PRENOVA® applications