HardyCHROM™ MRSA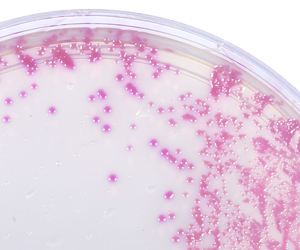 Principle: For the identification of MRSA
Automation: NO
Approvals: Company is licensed by the FDA and its quality management system is ISO 13485 certified.
Suitability: Chromogenic Media, Agar, Microbiology
Capital equipment required: NO
Description:
HardyCHROM™ MRSA is a selective and differential culture medium that facilitates the isolation and identification of methicillin-resistant Staphylococcus aureus (MRSA) to aid in the prevention and control of MRSA infections in health care settings. The test is performed on anterior nares swabs from patients and healthcare workers to screen for MRSA colonization.
Key Points:
Distinct color change read-out
Bright color development
Economically priced to save you money!
Compatible with automation
Read-out at 24 hours
Please note : Any products described on this page are for Research Use Only and not intended for clinical diagnostic procedures unless otherwise stated.