Protak Scientific - Enzymatic Indicators (EI)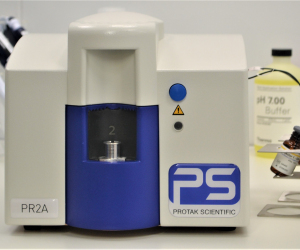 Principle: Direct alternative to biological indicators
Automation: No
Suitability: Rapid microbial method (RMM)
Capital equipment required: No
Description:
Developed over the last fifteen years as a rapid microbial method (RMM) of measuring the efficacy, distribution, and performance of cold process decontaminations such as hydrogen peroxide (vH2O2, VHP, HVP, iHP) Ethylene Oxide etc.
Using the PR2A Luminometer, an automated system that accurately and repeatedly measures light in RLU from enzyme driven luminescent reaction.
As a direct alternative to traditional biological indicators. EI's are inexpensive and carry a low risk for adoption and swiftly return the initial investment with significantly improved quality control and validation. This, in turn, advances decontamination validation and can remove "run to fail" from a process.
Key Points:
Takes just 60 seconds for a result
No incubation
Faster room/process release
Quantifiable Data
Quantitate Numerical Scale
Correlated to Biological Indicators
Positive & Negative controls
Areas:
Laboratory Equipment

Pharmaceutical