Autoclave Consumables from Priorclave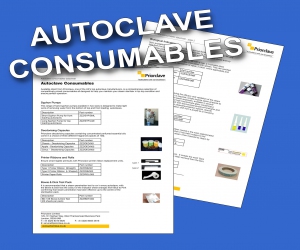 Manufacturer: Priorclave Ltd.
Suitability: For validating performance of laboratory autoclave
Capital equipment required: No
Description:
Carefully selected by Priorclave to ensure that users of steam sterilisers have access to an extremely competitively priced range of the more frequently used items.
Key Points:
Bowie & Dick test packs which confirm whether steam penetration into porous loads has been effective.
Spore Ampoules for monitoring the efficacy and validation of the steam sterilization processes.
Self-Contained Biological Indicators (SCBI).
Mini Self-Contained Biological Indicators (MSCBI) for monitoring steam sterilisation processes (spore population = 105 and 106).