17th September 2012 Content supplied by: LuminUltra Technologies Ltd
Using LuminUltra's 2nd Generation ATP to Prevent Legionnaire's Disease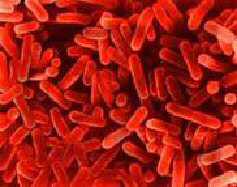 As recent events in Quebec, Canada have shown, outbreaks of Legionnaire's Disease continue to happen around the world. As our ability to diagnose this ailment improve, it is not surprising that the number of confirmed cases continues to rise. Conventional wisdom states that the bacteria responsible for this disease - Legionella pneumophila - have a tendency to grow in cooling towers of all shapes and sizes, and are ejected into the air to be subsequently inhaled by unsuspecting people that are then at risk of contracting the disease.
But, did you know that these bacteria can be found virtually everywhere in the natural environment, and require a community of other microorganisms to replicate to levels that can cause risk of this disease? Did you also know that cooling towers are not the only environment in which these microorganisms can grow and prosper, but in fact any warm water system (including misters, fountains, spas and even showers) can house these bacteria?
Along with good housekeeping and maintenance practices, LuminUltra's 2nd Generation ATP testing can be used to monitor and control total biomass at levels where the risk of growing Legionella pneumophila in a water system become minimal or nil.
Visit LuminUltra's Academy site for more information on this topic or contact LuminUltra
Tags:
Date Published: 17th September 2012