9th April 2020 Editorial by: Paul Carton
US FDA Grants EUA to First IgG/IgM Lateral-Flow COVID-19 Assay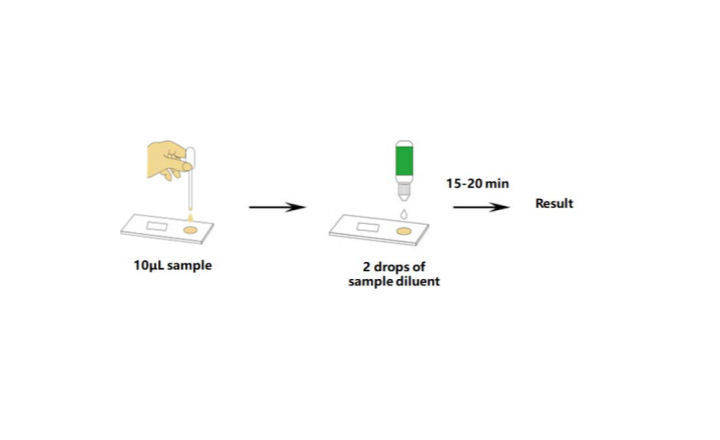 Cellex is the first diagnostic manufacturer to receive FDA Emergency Use Authorisation (EUA) for its rapid serology test. The finger-stick qSARS-CoV-2 IgG/IgM Rapid Test is a lateral flow immunoassay intended for the qualitative detection and differentiation of IgM and IgG antibodies to SARS-CoV-2 in serum, plasma (EDTA, citrate) or venipuncture whole blood specimens from patients suspected of COVID-19 infection by a healthcare provider
The test has the following attributes:
Results in 15-minutes.
Requires no specialized training to use
Specificity of 93.75% and sensitivity of 96.4%
It is FDA-EUA and CE-Marked.
The kit includes everything you need to carry out the test, except for the timer. However, keeping time is essential for this type of test. Results should be read within the 15-20 minute mark and should not be taken after that.
The test showed no cross-reactivity with viruses that are prevalent in the community, including other human coronaviruses and Influenza A & B.
Results from the qSARS-CoV-2 IgG/IgM Rapid Test should not be used as the sole basis for diagnosis because a negative or non-reactive result can occur if the quantity of antibodies for the SARS-CoV-2 virus present in the specimen is below the detection limit of the assay, or if the virus has undergone minor amino acid mutation(s) in the epitope recognized by the antibody detected by the test.
Please note : Any products described on this page are for Research Use Only and not intended for clinical diagnostic procedures unless otherwise stated.
Tags:
Date Published: 9th April 2020