31st July 2016 Content supplied by: rapidmicrobiology
Special Focus - What's on Show at IAFP 2016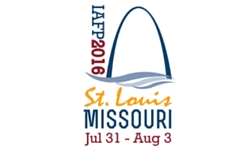 Whether you are attending the IAFP this year or just want to keep up to date with the latest in products for the food microbiology laboratory, you can use our new 'at-a-glance' interactive graphic to quickly and easily see what's going to be on show in St. Louis, July 31 - August 3, 2016.
Microbiologics Launches UV-BioTAG™ QC Organisms with GFP Markers

Designed for quality control testing in food safety laboratories, UV-BioTAG cultures visibly fluoresce under ultraviolet (UV) light so that a positive test result can be easily traced back to cross contamination with a control strain. Booth #812.

Simplify Sampling with COPAN's Line of Swab Rinse Kits (SRK™)

Detecting pathogens in the food industry just got easier. Whether swabbing heavily contaminated surfaces or difficult-to-reach equipment, COPAN has developed an SRK™ product to fit your specific needs. Please visit us at Booth #218.

AOAC-RI for Solus Listeria™ and Salmonella™ – Meet us at IAFP Stand 839

Solus Salmonella™ and Solus Listeria™ pathogen detection tests have been given PTM status by the AOAC-RI, the Solus DS2 system can run from 1 to 186 samples at a time, giving laboratories the capacity of almost 600 samples in an 8 hour day. Booth #839.

Seward Introduces Major New Food Sample Prep Products at IAFP 2016

New Seward Stomacher® 400 EVO laboratory blender and sterile media products for food microbiology testing to be shown in U.S. for the first time. Insterprep sachets contain ready-to-use instantly-soluble sterile media granules, just add to Stomacher bag together with sterile water. Booth #221.

It's Blue! It's New! Sampling Products for the Food Industry

Specially designed for use in a food processing environment, the Labplas sample collection range includes Twirl'Blue sterile sampling bags, sterile blue gloves and blue clip pens with detectable retractable blue clips. Booth #1226.

Fastest "Time-to-Results" with FoodChek's Actero™ Enrichment Media

FoodChek poster presented at IAFP, 2016 details how the Actero Listeria Enrichment media can greatly reduce enrichment times for Listeria detection in RTE deli meats and dairy foods. Booth #1228.

bioMérieux Introduces GENE-UP® - New PCR-based System for Food Pathogens

Not only can GENE-UP's PCR pathogen detection technology run up to 96 tests simultaneously, and give you answers in less than an hour, its remote, webbased software allows for immediate access to results when a run is complete. Speed up the decision process. Improve manufacturing efficiencies. Decrease storage costs. Booth #211.

The BAX® System X5 for Pathogen Detection. Simple, Accurate, Validated

BAX® System X5 from Hygiena provides fast and accurate pathogen detection in a smaller format. With room for 32 samples, it is a reliable, genetics-based testing solution that is ideal for many food companies, contract labs and government agencies. Booth #819.

Instantly Analyze Your Petri Dishes!

Manual counting of Petri dishes is time consuming and subjective, with the INTERSCIENCE Scan® automated colony counter, plates can be counted with up to 98 % accuracy, plus data export allows photos of the plate to be retained for later re-checking. Booth #830.

Thermo Scientific™ Oxoid™ Pre-Weigh Dehydrated Culture Media

Increase accuracy and efficiency with the new Thermo Scientific™ Oxoid™ Pre-Weigh Dehydrated Culture Media, supplied in 'rip' and 'tip' format for both 1L and 8L sizes the range includes the most frequently-used and well-characterised formulations. Booth #527.

Choice of Validated Platforms for SureTect™ Food Pathogen Assays

The simple workflow of the SureTect food pathogen assays are now AOAC-RI PTM validated to run on the 96-well Applied Bioscience 7500 Fast instrument giving labs the option of higher throughout and the flexibility to run a broader range of tests. Booth #527.
The 2016 IAFP Annual Meeting will be held on July 31 - August 3, 2016 in America's Center St. Louis, Missouri.
Next year's IAFP Annual Meeting will be in Tampa, Florida on July 9 - July 12, 2017 and the European Symposium will be on 29-31 March 2017 in Brussels, Belgium.
Date Published: 31st July 2016
Source article link: View