2nd February 2021 Author: Paul Carton
Shelf-Life Testing: Opening a Can of Worms - a rapidmicrobiology podcast
The food industry is constantly innovating – we have new protein sources like insects and algae, we have new packaging materials, we have new formulations reducing sugar and salt, other preservatives – how do manufacturers keep their shelf life dates relevant to their product changes? We'll find out from food safety expert Linda Everis who currently manages the challenge test/shelf life studies at Campden BRI.
Shelf-Life Testing: Opening a Can of Worms - a rapidmicrobiology podcast
Feb. 02, 2021
In this episode, Linda Everis (Principal Research Officer at Campden BRI) gives guidance for food manufacturers & processors in determining shelf-life and explains an array of useful techniques to ensure food safety.
Timestamps:
[1:05] - 'Use-by' or 'Best-before'
[4:18] - Challenges with extending shelf-life
[7:05] - Determining safe shelf-life
[8:26] - Determining quality & open shelf-life
[13:11] - Listeria
[16:20] - Consequences of a badly-designed challenge test
[18:52] - Advanced Microbial Profiling (AMP)
[20:51] - Predictive Microbiology
Speaker: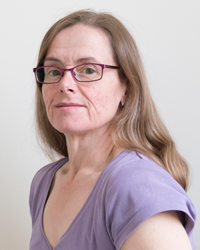 Linda Everis joined Campden BRI in 1995 as a Senior Technician in the Microbiological Analytical Services group having graduated from the University of Wales Aberystwyth with a BSc in Biology.. Linda lectures on shelf life, challenge testing and predictive microbiology, for the many training courses and seminars that take place at Campden BRI and has been author and co-author of articles and papers for a variety of microbiological publications and Campden BRI reports. She is currently a Principal Research Officer in the Microbiology Safety and Spoilage section in the Microbiology department at Campden BRI.
Tags:
Date Published: 2nd February 2021
Source article link: View