6th November 2020 Content supplied by: ProGnosis Biotech S.A
Rapid Surface Testing for COVID-19: Detect the Virus in 10 Minutes!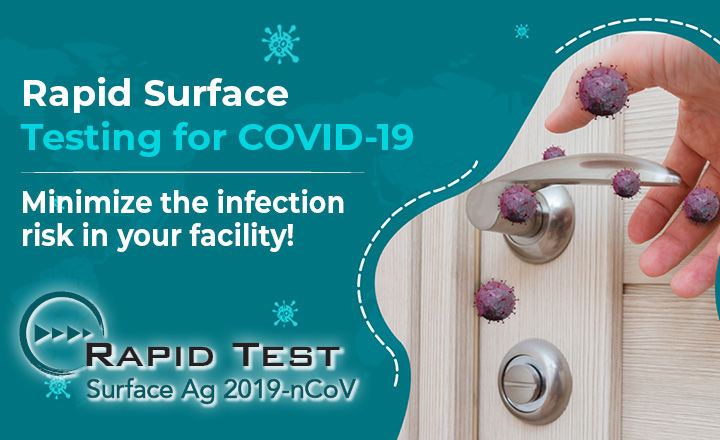 The Rapid Surface Ag 2019-nCov is a lateral flow test that detects protein levels of the SARS-CoV-2 endogenous nucleocapsid antigen protein, in swabs from environmental surfaces.
Designed in Europe, this rapid test is the first product for surface testing within the COVID diagnostics market to utilize this innovative methodology.
In contrast to the existing RT-PCR techniques, the Rapid Surface Ag 2019-nCov is an easy-to-use rapid test that does not require any special equipment, and it can be used in the field producing real-time results in just 10 mins.
The test kit is intended for environmental sampling of common surface materials that are used in every working environment, such as metal, plastic, glass, paper, stainless steel (found in counters, desks, door handles, shelves, keyboards & screens etc.).
The Rapid Surface Ag 2019-nCov provides a valuable tool for several sectors enabling the companies to monitor and mitigate the spread of COVID-19 in their facilities and finally maintain a safe operating environment.
More specifically, it can become an asset for the food industry by providing a reliable and cost-effective way to prove and monitor proper sanitization to maintain a COVID-free food supply chain.
Applications of Rapid Surface Ag 2019-nCov
Food Industry


Healthcare


Hospitality


Public places: airports, metro & train stations, malls
Tags:
Date Published: 6th November 2020
Source article link: View