2nd March 2018 Content supplied by: Campden BRI
Rapid Detection Methods for Salmonella in Foods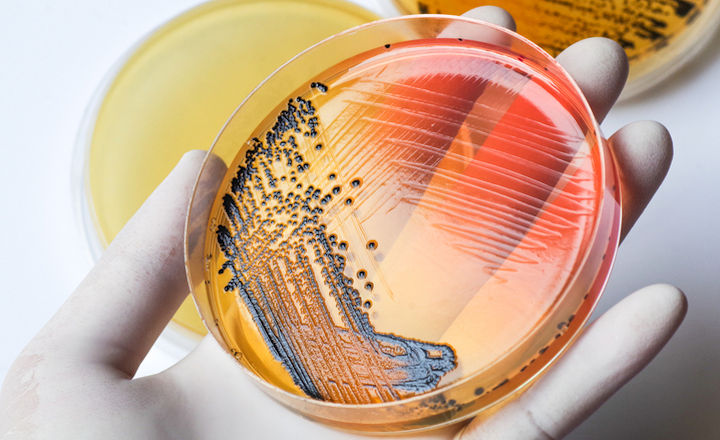 Article by Dr. Suzanne Jordan, Molecular Methods Manager, Campden BRI
The foodborne pathogen Salmonella has been reported to cause approximately 100,000 human cases of salmonellosis annually in the EU.  Salmonella spp. have been isolated from many sources including water, soil, food contact surfaces, raw meats, poultry, fresh produce, nuts and seeds, and infant formula.  The foods associated with salmonellosis include meat and poultry, eggs, chocolate, smoked salmon, infant formula, peanut butter and fresh produce.
To demonstrate effective control of this pathogen, food businesses analyse products for the presence of Salmonella. The current European recognised detection method for Salmonella spp. is ISO 6759:1 2017.  ISO 6759:1 2017 is a culture based method with four consecutive steps:
Non-selective enrichment to resuscitate injured or stressed Salmonella
Selective enrichment to inhibit background flora
Subculture of the selective enrichment onto selective differential agars to allow growth of Salmonella and distinguish them from other background flora
Confirmation of presumptive positive Salmonella colonies
Confirmation includes biochemical tests and the detection of Salmonella specific structures using antibodies (known as serology).  The ISO method gives a presumptive positive result in three days and confirmed results in five days.
Advances in methodology have resulted in a raft of rapid techniques for Salmonella detection. The benefits of rapid methods include the potential for automation, reducing the time to result, and ease of interpretation of results.  Rapid methods can be split into three categories:
Chromogenic media
Antibody-based techniques
Molecular-based detection assays.
Chromogenic media detect specific biochemical characteristics for Salmonella spp, which are typically enzyme breakdown of unique chemicals (substrates).  In chromogenic agar, the substrate of interest is attached to a dye molecule that remains 'dark' when the complex is intact.  As Salmonella grows, it produces the specific enzyme which degrades the link between the substrate and dye and forms coloured colonies.  Chromogenic media improves the ability of laboratory staff to highlight presumptive colonies, which limits the number of confirmation tests needed.
Immunological methods detect unique Salmonella molecules using two antibodies; a surface-bound primary antibody to capture the target molecule and a reporter antibody to detect the antibody target complex.  Immunological techniques can replace isolation agars, lowering the time to presumptive positive result to one to two days.  The immunological assays available for Salmonella detection are lateral flow devices (LFD), enzyme linked immunosorbant assay (ELISA), and Enzyme-linked fluorescent assay (ELFA).  LFDs follow the format of pregnancy test kits, giving results within 20 minutes of the enriched sample being loaded into the device. ELISA and ELFA are more complex and incorporate washes between capture and reporter steps to remove non-target molecules that cause false positive results.The adoption of automated ELISA and ELFA systems enables high sample throughput with presumptive results within 19 to 25 hours.  ELFA sensitivity has been increased in recent years by using bacteriophage as capture molecules in place of antibodies.Antibodies can also be coated onto magnetic beads in a technique known as immunomagnetic separation (IMS).  IMS concentrates Salmonella from food samples for either subculture for colony isolation or as part of the sample preparation for molecular-based detection assays.  The IMS removes inhibitors from food matrices and other background flora that can impede assay performance.
Molecular-based detection of Salmonella spp. delivers one of the fastest times to result, with run times after enrichment and DNA extraction of 45 min to 3h.   The predominant molecular approach is polymerase chain reaction (PCR) that detects DNA regions specific to Salmonella.  Commercial PCR detection kits are usually in a user-friendly format for sample set up and result interpretation.  More recent advances in molecular assays have introduced isothermal amplification methods which operate at a single temperature rather than cycling through a set temperature profile.  Isothermal amplification systems tend to be cheaper, take up less bench space, and have a time to detection of 45 to 90 minutes from the enrichment culture.
A range of 'off the shelf' Salmonella detection assays are available for food analysis.  When choosing a new method, several factors need to be considered, including ensuring that they are fit for purpose.  Method performance is a key point in this decision-making process.  Several Salmonella detection kits possess third party method assessments by organisations including AOAC, MicroVal, and NordVal.  Campden BRI is an expert laboratory for these validation organisations and carries out validations to recognised ISO16140 standards.
All commercially produced Salmonella detection kits still require confirmation of presumptive positive results.  Advances in Salmonella confirmation techniques have improved turn around time and result interpretation.  Miniaturised biochemical galleries were the first development for Salmonella confirmation.  These galleries rely on either fermentation of a set of substrates, or the detection of characteristic enzyme activities.  Commercial automated biochemical identification systems have further reduced the set-up time and the subjectivity when interpreting results because colour changes are read by computers rather than by eye.
In recent years, another instrument based identification system Matrix Assisted Desorption Ionisation time of Flight (MALDI-ToF) has been introduced.  (MALDI Biotyper Receives OMA for Identification of Food Pathogens.) The MALDI-ToF instrument directs a laser onto the prepared colony sample which has been dried onto a metal plate. This generates a profile of fragments that are detected within the system.  Each isolate specific pattern created is compared to a library to identify the bacteria.  MALDI ToF provides a very rapid time to result of approx 15 minutes and the potential for high sample throughput. Campden BRI is now offering a rapid Salmonella confirmation service to genus level using the MALDI-ToF.
The evolution of DNA sequencing has significantly reduced analysis costs, making whole genome sequencing (WGS) possible for Salmonella spp.  WGS provides the full genetic code for a pure culture which can be analysed in depth to provide sub -type strain analysis to answer different questions, such as:
Are two organisms the same or different?
Does an organism contain a particular gene (such as antibiotic resistance genes)?
Salmonella detection methodology is continually evolving, with many advances becoming available in the last decade.  The improvement in time to results for both detection and confirmation enable industry to act in a timely response to safety and contamination incidents.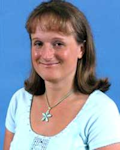 About the author: Dr. Suzanne Jordan joined Campden BRI as Molecular Methods Manager in 2005 following nine years research experience in molecular biology of food microorganisms. Suzanne is involved in several research projects developing and evaluating new methodology as well as lecturing on a range of in house and custom microbiology courses. In addition to research work, Suzanne provides consultancy in molecular based detection, identification and tracking methods to the food and allied industries.
Tags:
Date Published: 2nd March 2018
Source article link: View