14th July 2014 Content supplied by: Charles River
Pfizer Successfully Implements Endosafe® Endotoxin Testing Platforms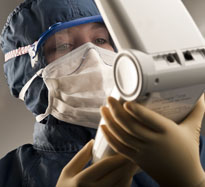 Over the last 3 years, Pfizer has assessed the Endosafe® rapid test methods on dozens of applications and gathered extensive data to support comparability to USP<85> and PharmEur 2.6.14 Bacterial Endotoxin.
This poster, which was presented by Pfizer at the 2014 PDA Annual Meeting, provides a summary of the methodology, Endosafe® platform, collected data to support compatibility to traditional methods, examples of implementation and the operational benefits realized.
Summary of Evaluation and Benefits:
47,000+ water and buffer samples tested, by 19 different users, demonstrated the assay performs as designed, results distributed across compendial acceptance of 50% to 200% spike recovery
Endosafe platform system aligned with USP<85> and PharmEur 2.6.14
Reduced operator error, cost/test, training, metrology, reagent overhead/control and technician test time
Reduction of investigations (~$1,800/investigations)
Moved upwards of 60% of testing from Lab to Floor
Pfizer global implementation: 69 PTS™ units and 20+ MCS™ units
Contact us today to learn how you can improve lab efficiencies and decrease testing times by transitioning from a traditional methods to the Endosafe™ PTS™.
Tags:
Date Published: 14th July 2014
Source article link: View