1st July 2014 Content supplied by: Microbiologics, Inc.,
New Line of Water QC Kits – EZ-Hydro Shot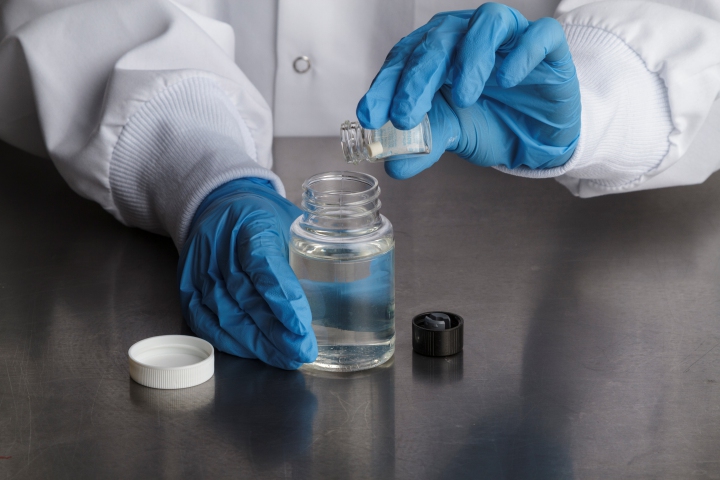 Microbiologics, Inc., have launched EZ-Hydro Shot™, a product designed for water testing. Ready-to-use EZ-Hydro Shot™ organisms have been validated for membrane filtration and enzyme substrate methods and can be used for a variety of other test methods as well.
Microbiologics® EZ-Hydro Shot™ comes in the form of a quantitative, lyophilized organism pellet; the strains included in EZ-Hydro Shot™ kits are indicator organisms – organisms that readily indicate water contamination. The product has been validated for use with multiple tests including Standard Methods for Examination of Water and Wastewater, and EPA test methods. While the product is designed to test drinking water and wastewater, it will also be effective in any industry where manufacturers are required to test for water quality.
EZ-Hydro Shot™ is designed for convenience. The organism pellets are packaged in individual glass vials; no pre-incubation steps are required to prepare EZ-Hydro Shot™ and the pellets instantly dissolve, saving laboratories considerable time and labor. This product delivers a low-level concentration of 20-100 CFU per pellet. EZ-Hydro Shot™ is conveniently packaged in a kit containing multiple strains carefully selected for particular test methods, but it can also be purchased as a set of one specific strain. This offers customers the flexibility to purchase the strains required for their testing.
Microbiologics Chief Executive Officer, Brad Goskowicz, commented, "We are excited to offer a QC organism product customized for water quality testing. We know today's laboratories are busier than ever, so we designed EZ-Hydro Shot™ to be quick, easy-to-use and accurate." Goskowicz added, "Now water testing laboratories can save time and money while increasing their efficiency with this convenient and reliable product from Microbiologics, the leaders in QC."
Please note : Any products described on this page are for Research Use Only and not intended for clinical diagnostic procedures unless otherwise stated.
Tags:
Date Published: 1st July 2014
Source article link: View