22nd October 2019 Product update: Paul Carton
Microbiology International's Ready-To-Go Media is Now ISO-Certified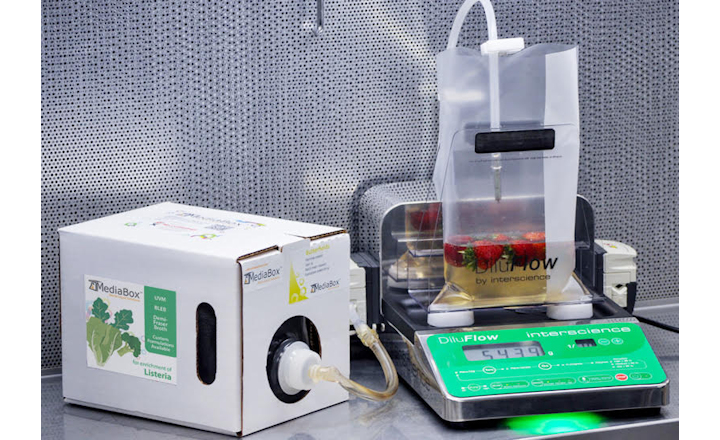 Microbiology International is pleased to announce that is has been accredited to the ISO9001:2015 International Quality Standard by the Performance Review Institute (PRI). The scope of the quality system covers the ' Manufacture of Prepared Media for the Microbiological Community'.
Microbiology International currently manufactures ready-to-use culture broth and buffers in its proprietary MediaBox™ format, bottles & test tubes. The company also offers pre-poured agar plates & liquid supplements.
MediaBox™ sterile liquids are a cost-effective, easy-to-use solution for any laboratory requiring liquid culture media on demand. MediaBox™ provides fresh, sterile media in an easy to use, stackable storage box with an internal bladder. It is perfect for busy labs that rely on liquid media for critical testing and also provides a reliable back up for labs that make their own media. The convenient box packaging and long shelf-life make MediaBox™ sterile liquids simple to use and store.
Available Types Include:
Buffered Peptone Water
Modified UVM
mTSB
Demi-Fraser Broth Base
Phosphate Buffer
Butterfields
Lactose Broth
Sterile Water
0.13 BPW
Lauryl Sulfate Broth
EC Broth
Buffered Green Listeria Bile Broth
Buffered Listeria Enrichment Broth
Tryptic Soy Broth
MacConkey Broth
Skim Milk Broth
& Custom formulations are also available
This major step underpins the company's philosophy of offering the highest quality equipment and consumables to Microbiology Laboratories across the United States and Canada.
Tags:
Date Published: 22nd October 2019
Source article link: View
Note: This content has been edited by a rapidmicrobiology staff writer for style and content.