11th March 2013 Content supplied by:
Microbiologics Offers Big Six STEC Controls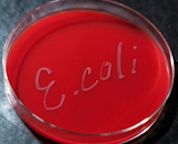 Microbiologics, Inc. has added six non-O157 serogroups of Shiga-toxin producing Escherichia coli (STEC) strains to their line of ready-to-use QC microorganism products. The six new STEC strains Microbiologics has introduced are the same six STEC serogroups that the United States Department of Agriculture (USDA) and the Food Safety Inspection Service (FSIS) recently classified as adulterants in non-intact raw beef.
Under USDA regulation, E. coli serogroups O26, O103, O45, O111, O121 and O145, also commonly referred to as the ´Big 6 E. coli´, are prohibited from raw ground beef, its components, and tenderized steaks. Testing laboratories need positive controls to validate, verify and monitor their methods, materials and equipment used to detect contamination of these STEC strains. Microbiologics, a global leader in producing biological reference material, is the first to offer the ´Big 6 E. coli´ strains in ready-to-use, convenient formats for quality control testing.
Initially, Microbiologics is offering the STEC strains in qualitative KWIK-STIK™ and LYFO DISK® formats along with two convenient, pre-packaged QC Microorganism Sets; one set includes the Big 6 STEC strains and the other set includes the Big 6 STEC strains plus serogroup O157. Microbiologics will expand their STEC offering in the coming months with the addition of a quantitative Epower™ format.
Microbiologics Chief Executive Officer, Brad Goskowicz, commented, "We are very excited to offer the STEC strains in easy-to-use, convenient formats for quality control testing, especially because we know there have been limited sources available to the laboratories who are now required to test for STEC strains." Goskowicz added, "Now, testing laboratories have easy access to the quality control materials they need for routine testing from a reliable, accredited source. Even better, we provide them at a much lower cost, in ready-to-use formats. This will save laboratories time and money."
Tags:
Date Published: 11th March 2013
Related news