7th March 2017 Content supplied by: Microbiologics, Inc.
Microbe March Madness - Which is the Toughest Bug?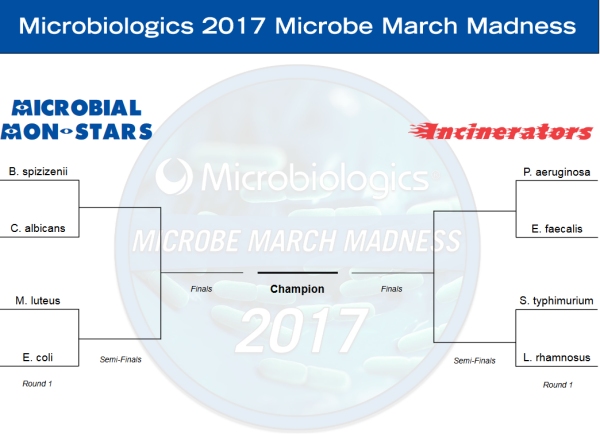 What do B.spizizenii, C. albicans, M. luteus, E.coli, Ps aeruginosa, E. feacalis, S. typhiumrium and L. rhamnosus all have in common?
The answer is they are all entered in Microbiologics fun competition for microbiologists - Microbe March Madness. The competition is based on the NCAA March Madness Tournament. These eight microorganims will be pitted against each other in a series of tests to find out which strain is the ultimate survivor.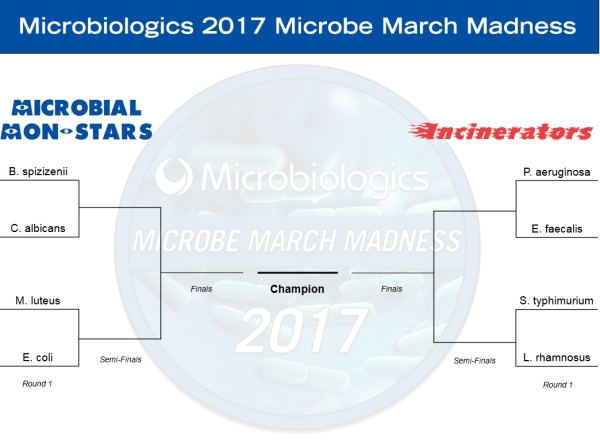 You can learn more about the competition and check out the results on the Microbiologics blog
Please note : Any products described on this page are for Research Use Only and not intended for clinical diagnostic procedures unless otherwise stated.
Date Published: 7th March 2017
Source article link: View